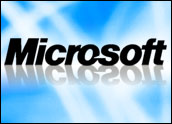 Microsoft appears to be in line to get more time to comply with all the provisions of its antitrust settlement with the federal government, with terms of the deal now stretching until 2012.
The U.S. Department of Justice and Microsoft have jointly filed with the court overseeing the settlement for an additional 24 months — and with the possibility of seeking a total of five years more time — to bring the software giant into full compliance with the 2001 settlement deal.
If the extension is granted by U.S. District Court Judge Colleen Kollar-Kotelly, Microsoft would be required to leave in place until 2009 requirements for the Microsoft Communications Protocol Program (MCPP), through which it shares some code and protocols so that rival software makers can make Windows-compatible programs.
The two sides said in a filing that they have reached an agreement that enables the government to unilaterally ask for up to three years more time for those provisions.
Other terms of the agreement, including requirements for more favorable licensing terms of some Microsoft products, will still expire in November of 2007.
The agreement, finalized by the judge in 2002, helped Microsoft avoid potentially harsher penalties, including the possible breakup of the company into separate operating units. The deal was reached after Microsoft was found to have violated antitrust laws with its behavior in the late 1990s, when it used bundling with its operating system to move its Internet Explorer browser and Media Player music and video tools into market dominant positions.
On the Clock
Microsoft has agreed to the extensions, acknowledging they are necessary to enable it to provide useful documentation to third parties. The company has said it has spent millions of hours and tens of millions of dollars compiling code and protocols to be shared, but has said the complexity of the task may have been underestimated at the outset.
Complying with the protocol licensing requirements has proven easier said than done. An independent technical committee found some 575 problems or "bugs" in the technical documentation as of February of this year.
By March, Microsoft had reduced that number to 307, but as recently as May, hundreds of bugs remained, several dozen of them considered high-priority, meaning Microsoft was supposed to fix them within 60 days.
On Track
Despite the technical issues, Microsoft seems to have the U.S. antitrust matter pretty much in hand, and has even managed to avoid having new issues raised under the old case, such as when the Justice Department recently declined to take up Google's complaints about Internet Explorer 7 and its built-in search functionality.
In contrast, Microsoft continues to butt heads with European regulators administering the company's antitrust case there.
EU regulators in July slapped Microsoft with a second fine of more than US$350 million, bringing the total the software company has paid to nearly $1 billion. The threat of additional fines remains, although Microsoft met a recent deadline to provide additional documentation being sought on a similar issue to the one stretching out compliance in U.S. — the requirement that rivals have access to enough Microsoft intellectual property to enable them to make compatible and competitive products.
"Microsoft wants to put this chapter in its history behind it, as evidenced by the massive payouts it's made to settle private antitrust suits," said Enderle Group Principal Analyst Rob Enderle.
While regulators and courts in the U.S. seem satisfied that Microsoft is making progress, the situation remains more tenuous in Europe, where regulators have already said they'll closely examine the upcoming Vista operating system for potential antitrust issues.
"Between enhanced competition and delayed product launches, even a company as large as Microsoft needs to minimize unnecessary distractions," Enderle added.