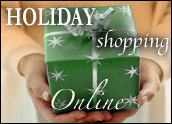 By now, it's understood that technology has forever changed the advertising and marketing industries. The range of choices consumers now have for consuming media — and the accompanying marketing messages — has forced marketers to rethink entire branding strategies.
One way to look at the change is that today, the consumer has become the brand manager, said John Burke, director of the business-to-consumer technology vertical at Google.
"It's no longer just a push world of media," Burke told the E-Commerce Times. "The consumer is in control now. They can get info when they want it, how they want it. They can get info on their mobile phones and they can zap through commercials on TiVo. It's a very, very different world."
Google is well-positioned to serve as a guide through the new marketing landscape, he added, because it can offer search ads, contextual advertising and now video advertising that reinforces a message.
Research from the Atlas Institute shows that when combined with contextual ads and other forms of marketing, search advertising can become up to four times more effective at driving purchases, Burke noted.
"So much of the last five years, marketing was so fixated on the direct response element of online advertising, that it seems like that's all that we're really thinking about," Burke explained. "Now, there's a big mindset change going on. Our customers are thinking about online marketing in a much more holistic fashion."
Off and On (Line)
Google will not be alone in offering a comprehensive marketing menu for companies looking to reach holiday shoppers during a season that, by all accounts, is poised to shatter all previous records in terms of dollars spent online — and offline spending driven by online research.
The firm's clients have begun to focus on the holiday season earlier each year, according to Jesse Marmon, industry marketing manager for tech commerce at Google. This year, much of the focus will be on the fact that online searching often leads to offline buying, and how marketers can create a deeper brand affinity online that "is going to be recalled when the consumer goes out into the stores and in the mall."
Marmon cited comScore Media Metrix data showing that buyers of consumer technology can conduct dozens of searches, sometimes up to 80, before completing a purchase online or offline. "Search is now an invaluable tool to holiday shoppers," she added.
Marketers are also laying out longer and more specific schedules for the holiday shopping season, with work starting months earlier than in the past, and campaigns already poised to roll out on key shopping days, such as Cyber Monday — the first full work day after Thanksgiving, a major day for e-commerce, though not always the busiest online shopping day.
The range of sites being advertised on continues to grow as well. Mike Margolin, vice president of ad firm Rubin Postaer & Associates, which handles interactive marketing for Pioneer, said this year's holiday campaign will include use of targeted Google contextual ads.
"Influential tech bloggers are writing about plasma versus LCD and these editorials are hooking in potential buyers," he noted. "Being around that content has great value."
Driving offline purchases does pose new challenges for online marketing: The direct approach of counting click-through rates, and knowing where traffic originates online becomes more complicated when the traffic is customers walking into retail stores.
"There's art and science involved in marketing and it's constantly evolving," claimed Burke. Marmon said some Google customers are planning to study the trend this holiday season, with point-of-purchase surveys, for instance. "I think this time next year, we'll have an even better handle on how that relationship between online shopping and offline buying works," she said.
Tech Savvy
While the same approach will translate into other vertical niches, the consumer technology segment has long been a trendsetter in terms of using online marketing to drive purchases on and offline, concluded Burke.
Google's customers in the consumer tech space say their plans for the holiday season involve multiple marketing approaches to reinforce their messages.
Sony plans to "invest heavily" in both branding and direct response, according to Danielle Hayman, online media manager at Sony Electronics.
"We target the researchers and the shoppers in very different ways," Hayman told the E-Commerce Times. Those who appear to be doing basic research are sent to "product showcase" landing pages, for instance, with much of the information they see "channel neutral."
"We know online advertising is driving significant offline sales, as well as online sales," she added.