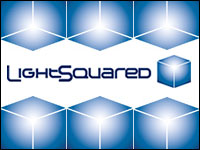 In a move that could be seen as a last gasp, embattled 4G LTE developer LightSquared announced this week that it had hired lawyer Theodore Olson to launch a legal battle against the FCC.
This follows the Federal Communications Commission pulling the plug on the tentatively approved 4G LTE network that utilized both satellites and cellular towers after testing revealed that the network would interfere with GPS devices.
LightSquared would not discuss its legal strategy, company spokesperson Terry Neal told TechNewsWorld.
"We cannot reveal our legal moves, but we can confirm that we have hired Theodore Olson," he said.
Olson, a partner in Gibson Dunn and co-chair of its appellate and constitutional law group, helped President George W. Bush take office by winning the Bush v. Gore Supreme Court case in 2001.
"We will do all we can to ensure that LightSquared does not lose billions of dollars in investments due to a precipitous, arbitrary reversal by the government that would conflict with the commission's longstanding policies and its agreement with the company," Olson said.
Hail Mary Play?
LightSquared was initially approved to build the network in January of 2011, but then came the push back from the GPS industry. Sprint Nextel ended its agreement with the wireless venture last week.
The FCC announced last month that it would block LightSquared's planned network due to potential disruptions to GPS systems. The company had previously entered into a Pleading Cycle at the FCC in January, but the opposing parties reached a technical standoff.
The question now is whether this is the final card LightSquared can play and what it means for the future of the company.
"This is LightSquared's last-ditch attempt," said telecommunication analyst Jeff Kagan. "Whether it is successful or not is another thing, but I don't expect it to be."
Without the spectrum, LightSquared could find itself cornered, but for companies like Sprint Nextel, even a victory against the FCC might not mean much.
"The entire business model is a wholesale business model," John Byrne, Director of wireless and mobile infrastructure at IDC, told TechNewsWorld. "In addition to Sprint, the hope was to get additional operators and consumer electronics manufacturers to leverage that 4G LTE network. But the entire business is sort of untested, and without the spectrum it is clear they have no business model."
Bad Interference
Previously, LightSquared had countered to the GPS industry that devices could have been modified to avoid interference from its signals, but the GPS industry responded that it was unrealistic.
"I think to expect [that of] the installed bases — of which there are millions — was highly unrealistic," added Byrne. "Retrofitting the existing devices to me doesn't look like a viable solution."
While other devices have used the spectrum adjacent to those used for GPS without problem, Bryne said that only in the past year with testing had LightSquared or the FCC realized how great the interference was going to be.
"LightSquared [has been] developing this business model for nearly a decade, but it has to do with the level of power," said Byrne. "While one type of device may not cause interference, these were causing problems when there was finally significant testing. It has been much worse than they really had thought at the beginning."
Despite these issues, LightSquared could still survive.
"I don't expect them to close up shop, even if they won't win this one," added Kagan. "It might not be an operating shop, and they will scale down. But will they really close the doors? I don't think so. The idea is still valid, the opportunity is valid. If they get another [band of] spectrum, they could be back in business."
The FCC did not respond to our request to comment for this story.