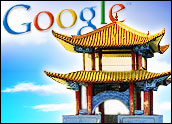 Internet companies doing business in countries that suppress civil liberties need a code of conduct to soften the controversy they're fueling by doing business with authoritarian regimes.
In an open letter sent to Sen. Gordon H. Smith (R-Ore.), whose Congressional subcommittee held hearings Wednesday on the conduct of Internet companies in China, the Electronic Frontier Foundation (EFF), a San Francisco-based civil liberties group, declared the code should aim to accomplish the following goals:
Limit data collection and retention by Internet companies;
Increase the transparency of deals struck between companies and dictatorial regimes;
Bar intentional support of human rights abusers in foreign countries;
Offer citizens in tyrannical nations encrypted services to protect them from government intrusions into their online actions; and
Nurture technologies — such as anti-censorship and anonymizing software — that counter repressive activities by oppressive states.
Want Intervention?
Although most industries loathe government intervention into their domains, that may not be the case in this instance, contended EFF Activism Coordinator Danny O'Brien.
"The feeling that we get from most Internet companies is that they're uncomfortable with the [human rights] compromises they have to make with the Chinese government, and they're looking for ways to mitigate that damage," he told the E-Commerce Times.
"The problem is," he continued, "it's hard for companies to do this when it's clear they're doing it in an attempt to combat the Chinese government's policies.
"We've heard from these groups before that they would actually feel more comfortable if the government were to intervene," he added.
Mixed Messages
Those sentiments were shared by Braden Cox, research and policy counsel for the Association for Competitive Technology, a Washington, D.C.-based group that largely represents small- to medium-sized technology companies.
"Someone with my stripes generally would love to not see the government get involved and like to see industry get together and form their own solutions," he told the E-Commerce Times. "However, in this area, we're dealing with international trade and foreign policy."
He termed "unfair" criticism by some members of Congress leveled at Internet companies operating in China.
"Congress has been sending a mixed message to these companies," he asserted. "It holds a hearing to chastise them and in other areas, it's encouraging them to do business in China.
"A government-imposed code of conduct might actually be a good thing because it would provide certainty," he said.
No Will, No Way
EFF's proposed code is "a step in the right" direction, said Matt Browner-Hamlin, operations director for New York-based Students for a Free Tibet.
The organization, which was founded in 1994, this week launched an anti-Google Web site, noluv4google.com. It has also staged demonstrations outside the company's offices around the world protesting the search engine's collusion with the Chinese government to censor access to certain politically charged Web sites.
It is unlikely the industry will adopt any guidelines governing dealings with authoritarian regimes like China, according to Browner-Hamlin.
"They have not shown that will," he told the E-Commerce Times.
"Microsoft, Yahoo and Google have been operating in China for a long time. They've had ample opportunity to do the right thing before, and they haven't done it," Browner-Hamline noted.
"The fact that they haven't done it makes me skeptical about their sincerity," he continued. "Moves by the government may be necessary to get them to do it. The reality is, though, they don't need the government to do this. They could do this on their own today."
Hunger for Guidance
Something like the proposed code is needed, according to Jonathan Zittrain, a professor of Internet governance and regulation at Oxford University in the United Kingdom.
"These companies are hungering for something, because [if they act alone], they know an opportunity declined is one someone else will take, " he told the E-Commerce Times.
"If there were something that approximated an industry standard, it would not only give them better guidance for what they should do, but also give them some sense that if they do it, others will follow," he observed.
While it may be a good idea for the U.S. government to foster the development of technological tools for circumventing oppressive measures by authoritarian governments, Zittrain maintained, Internet companies should be given an opportunity to address the current situation on their own.
"It's a little early to think about trying to legislate anything," he said. "I think a shot has been fired across the bow of the companies, and they should have a chance to come up with their own principles."