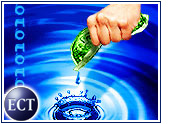 Jupiter Media Metrix, which rode the dot-com wave to dizzying heights only to crash hard when the shakeout hit, has sold its core Web audience measurement services to comScore Networks for US$1.5 million.
Media Metrix bought Jupiter at the height of the Internet bubble in mid-2000 in a stock deal worth more than $350 million at the time.
The latest sale leaves Jupiter with only its trend analysis business. In the past weeks, Jupiter has sold many of its advertising and market research units to would-be merger partner Nielsen//NetRatings in a bid to raise badly needed cash to sustain operations.
Upstart Steps Up
Three-year-old comScore Networks said it will take over the Media Metrix name, client list and audience measurement service. That service consists of a panel of 60,000 U.S. and Canadian Web users who let the company track their Web movements.
ComScore — which has been trying to establish itself as an alternative in the Web measurement business and claims it tracks 1.5 million Web users — said it will retain an unspecified number of Jupiter employees and will open a New York office to accommodate them.
ComScore president and CEO Magid Abraham said the acquisition makes sense because his company has focused on buying behavior and Media Metrix measures overall audience data.
"Media Metrix, having created the industry, is a recognized standard in Internet audience measurement," Abraham said.
Hefty Investment
ComScore spokesperson Dan Hess told the E-Commerce Times that despite the purchase price, the move represents a "dramatically greater investment on our part" as the company is taking on employees and opening a New York office. ComScore also will take over some existing Media Metrix contracts, according to the deal.
Hess said that while comScore offers audience measurement, it recognizes that many clients prefer the Media Metrix model.
"Rather than try to continue the debate over which approach is better, we can give clients the choice and let them decide," he said.
Jupiter CEO Robert Becker said the deal preserves Media Metrix as "the brand that created the Internet audience measurement space."
Shared Misery
In many ways, Jupiter's history mirrored that of the overall online economy. The research firm's stock peaked in late 1999 at nearly $80 per share. It thrived by providing services and research to the growing crop of dot-com businesses.
As those companies failed in droves, Jupiter and other measurement firms tried to turn their attention to providing Internet advice to traditional businesses.
But Jupiter failed to stop the bleeding. After an attempted $71 million merger with competitor Nielsen//NetRatings fell through because of regulatory concerns, its stock bottomed out earlier this year at 20 cents.
Fire Sale
In April, Jupiter sold its AdRelevance unit to NetRatings for $8.5 million and its European customer list to the same company for $2 million. The company also settled a long-simmering patent suit against NetRatings, receiving $15 million in payments as a result.
Sean Kaldor, NetRatings vice president of analytics, told the E-Commerce Times that his company felt the two companies' measurement businesses overlapped considerably. Both use similar methodologies and audience panels of similar size to judge Web traffic.
"We felt the most valuable parts of the business were in the advertising effectiveness area," Kaldor said.
Jupiter has not ruled out a possible sale of its analyst business, a company spokesperson said.