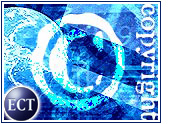 A federal judge on Wednesday denied a Russian software vendor's motion to dismiss criminal charges that allege the company sells a product designed to break anti-copying technology. Such a practice would represent a violation of the Digital Millennium Copyright Act (DMCA).
Attorneys for ElcomSoft had argued that the law is vague and undermines legitimate copying that is legally protected under "fair use" tenets. But U.S. District Judge Ronald Whyte was not convinced and found that the DMCA does not breach the software maker's due process.
The plain meaning of the statute, said Whyte, is to completely ban circumvention tools, because Congress has assumed that "most uses" of the tools would be for unlawful infringement rather than fair use.
First Amendment Satisfied
ElcomSoft's attorneys also argued that the DMCA violates software vendors' free-speech rights. While Whyte ruled that the computer program qualifies as speech — rejecting the government's argument that software is not speech — he also found that the First Amendment is satisfied based on the government's intent to control the software's function rather than content.
"Congress was concerned with promoting electronic commerce while protecting the rights of copyright owners, particularly in the digital age where near-exact copies of protected works can be made at virtually no cost and distributed instantaneously on a worldwide basis," he wrote in his 35-page decision.
Whyte's decision is consistent with other court rulings upholding the new law. It sets the stage for attorneys to try what is believed to be the first criminal prosecution under the controversial legislation.
Roots of DMCA
The DMCA was enacted in 1998 as a compromise between copyright owners and telecommunications companies seeking freedom from liability connected to online piracy. Since then, it has sparked a battle between copyright holders and those seeking to copy and distribute books, songs and music over the Internet.
The law deems illegal tools that crack encryption and other anti-copying controls. Whyte ruled that ElcomSoft's product, which is aimed at breaking copyright protections built into Adobe's eBook software, falls into that category.
Free Speech Fighters Disappointed
Lawyers and other free speech proponents said they are "extremely disappointed" with Whyte's decision. The Electronic Frontier Foundation said the ruling could weaken consumers' rights to fair use of legally copyrighted works.
"We had hoped the judge would see the constitutional problems here," EFF legal director Cindy Cohn told the E-Commerce Times. "Perhaps we are just a bit ahead of our time. The problems that the DMCA has caused are just beginning to reach public consciousness."
The EFF filed a court brief on behalf of ElcomSoft and published a white paper listing a collection of unintended consequences related to the DMCA, including magazine censorship and fear of a backlash in the scientific research community.
"This is a bad law," Cohn said. "It's causing a lot of problems and is going to continue to cause a lot of problems as people begin to see how their rights have been limited. Consumers are going to get angry."
Jurisdictional Concerns
Mike Godwin, a Center for Democracy & Technology policy fellow, told the E-Commerce Times that he is most concerned about jurisdictional issues in the ElcomSoft case.
Godwin pointed to a recent case in which Yahoo, an American company, was hauled into a French court for posting content related to Nazi memorabilia on a U.S. Web site targeting English-speaking viewers.
"We've tried to put limits on the extent to which French courts can impose penalties on American companies that are not, except incidentally, connected to France," he said. "And here we have the ElcomSoft case, where our government is prosecuting someone whose connection to the United States is fairly slim. How do you apply geographic rules in a global medium like the Internet?"
The U.S. Attorney's office declined to comment on the case. ElcomSoft attorney Joe Burton could not immediately be reached for comment.
The trial schedule for the case will be determined at a May 20th hearing.