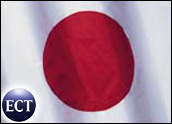 Fearing that it may be falling behind the U.S. and Europe in Internet use and sophistication, Japan took the first major step last week toward becoming an e-commerce nation with the passage of the IT Basic Bill by the Lower House of the Diet (Japan's parliamentary body).
The new law calls for an "electronic government" through the creation of a broadband network infrastructure, the promotion of e-commerce, and the protection of secure networks and private information.
The IT Basic Bill has been sent to the Upper House and is expected to be enacted during the Diet's current session, scheduled to close on December 1. The bill would ease some of the estimated 733 regulations and 124 laws that currently inhibit Japan's e-commerce growth.
Many Barriers Remain
According to reports, the number of Internet users in Japan has grown in 2000 because of the rapid penetration of Internet-enabled cellular telephones and other diversified terminals, which generally cost less than full-fledged PCs, and a reduction in connection charges. But Internet access is still unavailable to many of Japan's 120 million residents, most of whom would face stiff per-minute dial-up charges.
Japan's telecommunications industry is still dominated by former monopoly Nippon Telephone and Telegraph (NTT), now known as NTT Communications, which continues to control over 90 per cent of Japan's local phone lines.
"The issue is that NTT owns the last mile of cable from exchanges into consumers' homes," Dan Tochen, a researcher specializing in Japanese e-business at TK Associates International TK Associates International, told the E-Commerce Times. "Other ISDN/DSL operators need to make an arrangement with NTT, which is legally possible but in practice has been difficult for them to do."
Tochen also pointed out that one of the main barriers to widespread e-commerce in Japan is the lack of credit card ownership.
"One of the biggest barriers is the low usage rate of credit cards in Japan," said Tochen. "It's still very much a cash society. There's a real perception that using your credit card online isn't safe."
Potential Market Remains Strong
According to Tochen, roughly 22 million people in Japan access the Internet over landlines, while just over 20 million use Internet-enabled cellular phones. However, hardware and software limitations dictate that in most cases, cellular phone users can access only pages that have been specifically designed to be viewed on wireless handsets.
Limitations aside, the potential for e-commerce in Japan appears to be enormous. According to the Electronic Commerce Promotion Council of Japan (ECOM), the potential impact of e-commerce on the Japanese economy is estimated to be a GDP increase of 13% over the next five to ten years. E-commerce's share of the total Japanese business-to-consumer (B2C) market is forecast to be two percent by 2004.
Japan's largest e-commerce market segments are currently real estate and automobiles, together accounting for approximately half of all e-commerce activity in the island nation.