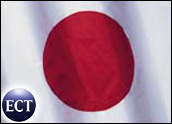 A court has boosted the chances that Japanese Internet company Livedoor will be able to take over one of the country's largest radio broadcasters in a deal that would also give it a stake in a large television network.
Livedoor has positioned the move as a way to leverage its Web users and the listeners of the Nippon Broadcasting System. However, because Nippon owns a 22 percent stake in the Fuji Television Networks, Livedoor also will have a hand in that medium.
The convergence idea is no stranger to the Internet industry and lay behind one of the biggest mergers of the dot-com era, the America Online purchase of media giant Time Warner. That massive deal in 2000 has yet to produce the results many had hoped for, and Time Warner at times has reportedly discussed undoing the deal as the Internet unit has struggled to grow and stay profitable.
Convergence Revisited
The Livedoor version of convergence has been the focus of heated court battles. Earlier this week, Nippon announced that it would grant a massive block of its stock to Fuji TV Network, a move that would have effectively blocked Livedoor's bid.
Today, Livedoor won an injunction in Tokyo District Court to block Nippon from issuing the stock, which would have increased Fuji's stake in Nippon. Fuji already owns enough of Nippon to veto some decisions Livedoor might want to make about the makeup of the board of directors.
Nippon has said that it would pursue additional court action to block Livedoor from taking it over.
Much as the AOL purchase of Time Warner was seen as the triumph of the upstart Internet sector over old-line media, the Japanese struggle is being cast in similar terms. Livedoor is led by Takafumi Horie, a young entrepreneur who has argued that the country's media industry needs an infusion of new energy and who has become a symbol of the Internet's rise in Japan.
The Japanese situation is an even more complicated tangle of cross-ownership, however, with Nippon and Fuji owning voting stakes in each other.
However, the principles are the same — that by controlling more media outlets, a single company can leverage the power of each one to better effect and create huge opportunities to sell advertising across all of its various outlets.
Broadband Difference
The theory also suggests that content generated by the radio or TV business could become valuable on the Web, an idea that has gained some traction with the advent of widespread broadband use, which is especially prevalent in Japan and other Asian countries.
Analysts say the inability of AOL to leverage Time Warner might have had as much to do with timing as a failure of the underlying philosophy.
"There was a belief in 2000 that just combining the companies would create some kind of unstoppable magic," Forrester Research analyst Charlene Li told the E-Commerce Times. When that didn't happen, she added, the companies found themselves searching for a strategy to make the deal work.
While broadband offers new opportunities for Time Warner content to be channeled through AOL, it still might not unlock all the imagined synergies, Li said.
While talk of other Web-company buys of media firms has largely retreated since the dot-com collapse, giants such as Yahoo and Google are occasionally suggested as firms that could benefit from a more broadly based media foundation. Those two firms could likely afford to buy a national broadcasting network as well, given the value of their shares and their cash on hand.
Shifting Battleground
Old and new media enterprises are still finding reasons to merge, however. For example, in the U.S., New York Times Digital recently announced it would buy online company About.com for US$410 million.
That move beefed up the company's arsenal of online properties and came just a month after the Washington Post Co. bought Slate.com.
Those moves come as online alternatives to classified advertising, job listings and other traditional newspaper offerings have found strong traction.
To date, at least, the same has not been true of mainstream TV and radio, which have little in the way of direct competition online, at least for the time being.