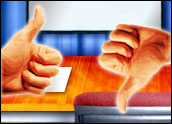 My regular job involves writing and talking almost exclusively about business IT, but every once in a while I like to consider how personal technology impacts my day-to-day life.
Three acquisitions have come my way in the past couple of months: the Nexus 5; the Mohu Curve 30; and a 2013 Toyota RAV4 EV.
Nexus 5
I'll preface this by saying I've been a Google phone user since the original G1 hit the street. What do I like about them? Mainly the sturdy design and absence of service provider skins and crapware that afflicts most every other smartphone platform.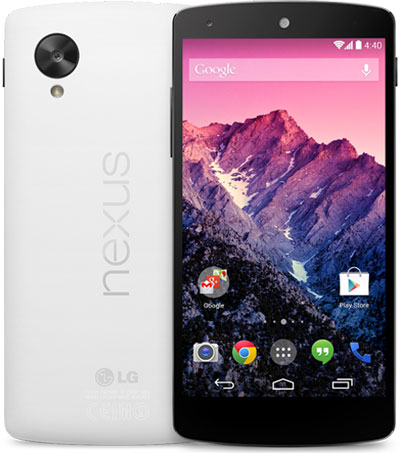 On a recent business trip, I screwed up the charge port on my Nexus 4 and after fixing it (thanks to a terrific JerryRigEverything YouTube video), I decided to retire the poor beleaguered thing to backup status and buy a new Nexus 5.
For those of you who haven't read the myriad reviews of Google's latest/greatest Android phone, here's what you get with the Nexus 5: a 5-inch more or less edge-to-edge 1080p display, a 2.26 GHz Qualcomm Snapdragon 800 processor running Android KitKat 4.4, an 8 MP camera with OIS (optical image stabilization), 2 GB RAM, wireless charging, NFC, a 2300mAh battery and 16-GB/32-GB storage options.
What do I think? It's mostly terrific. In short, I got a larger, sharper HD display, better-quality sound (both with the handset and speaker), far faster performance (partly due to the new Snapdragon processor and partly due to LTE compatibility), and more responsive controls.
On this last point, among my main beefs with the three Nexus 4s I owned (yes, three — the first two suffered breakdowns during the warranty period and were replaced by Google) were their wonky power and volume buttons. In contrast, the Nexus 5 has worked like a charm.
Some reviewers have criticized the Nexus 5's design, particularly its sharpish corners/edges compared to the Nexus 4, but I found that phone a bit too lozenge-like for my taste.
There are some problematic issues: The 8 MP camera could be way better (Google is reportedly working on a corrective software update); lack of micro-SSD support is yet again a disappointment; and battery life is just OK (though probably part and parcel of the Nexus 5's slim 130 G weight).
Those relatively minor — except for the camera — disappointments aside, the Nexus 5 delivers significantly improved performance and user experience in a lighter, slimmer package, no skins or crapware anywhere (pause for blissful smile), fast LTE access and better controls. And all for about half the price of other top-tier unlocked smart phones. What's not to like?
Mohu Curve 30
"Cutting the cable" — cable TV, that is — has been getting a lot of press lately and for good reason. In the realm of lousy investments, the long-term cost of cable TV qualifies as one of the market's poorest bargains. In fact, the only way it makes sense is if you're a stone sports fan or so gibberingly addicted to first-run cable dramas and comedies that you can't help yourself.
This is a significant (for cable operators, anyway) ongoing trend, recent research suggests. TV, broadband and phone communications suffered a net loss of 113,000 viewers in Q3 2013. The total number of lost cable subscribers since 2010 is an estimated 5 million.
My own family hasn't used cable for more than two decades, but the process became markedly harder after the switchover to digital broadcasting in 2009, due to our house being located on the backside of a hill facing away from local broadcasters' antennas.
We stumbled along until late last year when we acquired a Mohu Sky roof-mounted digital antenna that pulled in more HDTV stations and delivered better picture quality than we'd previously enjoyed.
The Mohu Sky works fine in our living room, but stringing the antenna wire back to my office (where my HD monitor can also serve as a TV) was too much bother. The solution? A new Mohu Curve 30 indoor antenna that lives on top of a storage cabinet near my desk.
The Curve 30 is a slightly convex, matte silver, unobtrusively modern rectangle. Installation simply required connecting the coaxial cable to the HDTV port in the back of my monitor, then running the easy set-up process.
Performance is more than adequate for the suburban area where we live. While it doesn't pull in quite as many stations as the roof-mounted Mohu Sky, which is configured to receive stations from up to 50 miles away, The Curve 30 gets all the stations I care about. Between the Mohu Sky, Curve 30 and streaming Netflix, I waste hours if not days on entertainment without wasting a penny on cable TV.
The EV (Not) in the Driveway
When my wife and I recently went searching for a new car for her daily commute, better gas mileage was an important concern, as was her preference for smaller SUVs. We looked at various hybrids, but what finally caught our attention was a 2013 Toyota RAV4 EV, the all-electric version of the company's smaller SUV.
Toyota originally launched the model in 1997 as a fleet vehicle, then pulled it in 2003 due to poor performance. A new version hit the California market in 2012 with a battery pack, charger and drive train designed and manufactured by Tesla. The 90-plus miles per charge it delivers is more than adequate for our needs, and since (like Teslas and other EVs) it accelerates linearly, with none of the shift pauses in cars with transmissions, it's a hell of a lot of fun to drive.
The clincher for my wife was California's recent extension to 2019 of a rule allowing lone drivers of EVs and other clean alternative fuel vehicles to use HOV lanes. In other words, the RAV4 EV seemed like a ticket to commuter heaven, and it really was for a month, before the charging system began to malfunction.
We took it to the local Toyota dealership, got a loaner and, two days later, were told by the service manager that the charger needed replacement and that a new one had been ordered from Tesla. And that's where things have remained for nearly four increasingly frustrating weeks.
One of the most interesting and beneficial features of the RAV4 EV is its computerized diagnostic system. Basically, a Toyota mechanic plugs the car into a computer that's networked with the Tesla factory, about 15 miles away in Fremont, California.
Troubleshooting is overseen by Tesla technicians who direct repairs made by Toyota. That has all worked as designed, but despite all the wonderfully powerful IT that was brought to bear on designing and building our car and diagnosing its problems, no one can tell us when Tesla will deliver the new charger.
That's right — Tesla apparently has better, deeper insight into our car's innards than it does into its own supply chain.
There's a great deal of implicit irony going on here, but we really just want the damned car fixed. The folks at Toyota at least have the graciousness to be embarrassed about the situation.
If anyone at Tesla happens to read this, they might want to think about why one of the most vocally self-professed "innovators" in Silicon Valley can't provide clear supply chain transparency to its partners and customers. That simple screw-up has sadly complicated our otherwise excellent EV journey.