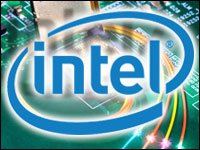 The x86 data center revolution has been a tale of industry standard upward mobility pressuring and displacing traditional systems. In essence, continually evolving x86-based systems and complementary technologies — particularly virtualization, memory and I/O — have provided hardware vendors the means to develop systems capable of challenging and beating traditional enterprise server platforms.
Intel's latest fabrication technology, codenamed "Ivy Bridge," may seem like just another chapter in this ongoing story, but it may actually signal an entirely new stage of industry-standard computing. Why so? Because Intel's revolutionary new "3D" Tri-Gate fabrication technology not only allowed the company to become the first CPU vendor to deliver commercial 22nm-based products, but also enabled it to execute the process in good time.
As a result, Intel has both stepped up its traditional "tick-tock" upgrade schedule and established a viable, believable road map for even tinier future transistors.
A Generation or More Ahead
What does this mean practically? At a recent financial analyst forum in Santa Clara, Intel CEO Paul Otellini laid out a timeline of Intel's achievements since 2006, when the company began a substantial reorganization. Just as previous developments allowed Intel to build substantial leads (strained silicon or SI — 3.0 years and High-K metal gate — 3.5 years) over competitors, Otellini believes other vendors will require up to four years to achieve 22nm solutions.
By that time (2015-16), Intel will be delivering commercial 14nm-based solutions and have 10nm, 7nm and 5nm technologies in its sights. If that is actually the case, the company will be a full generation or more ahead of the rest of the microprocessor industry, able to deliver ever larger volumes of product at highly competitive prices and effectively maintain constant pressure on industry rivals with minimal effort.
So what does any of that have to do with the new Xeon family announcements? To answer that, let's go back to the Intel financial analyst forum where Otellini noted a core company belief that the next "era" of personal computing would be driven by what he termed "information ubiquity" or the increasing prevalence of digital intelligence wherever, whenever and however consumers and businesses want it.
Accordingly, Intel believes the market opportunities around this trend will be in: 1) cloud and data center infrastructures, including technical computing and HPC; 2) personal computing, especially multimedia applications and services; 3) mobility, including Ultrabooks, tablets and smartphones; and 4) "intelligent systems" — a new Intel moniker for embedded systems.
Private Cloud Boom
Virtually all these areas are ideally suited to leverage x86 technologies, particularly those that are highly energy efficient. Otellini's comments were given further emphasis by Diane Bryant, the new leader of Intel's Data Center Solutions organization, who noted the robust compound annual growth rate (CAGR) Intel has seen in sales of cloud computing (>24 percent CAGR), HPC (>20 percent CAGR) and networking (>30 percent CAGR).
In fact, some spot markets are growing even more quickly. While just 14 percent of enterprises support private cloud infrastructures today, Intel expects that number to triple to 42 percent by 2014, Bryant noted.
All of these opportunities were highlighted in Intel's launch, as well as those of many of the OEMs building systems based on the new Xeon E3-1200, E5-2400 and E5-4600 processors. Most are fairly conventional but two vendors — IBM and Dell — are leveraging the new Xeon CPUs to pursue notable new efforts:
IBM — Big Blue announced the new Flex System x220, an entry-level compute node based on Intel's Xeon E5-2400 that is tuned for virtualization applications and infrastructure workloads like office email and collaboration. The Flex System x220 expands the options for IBM's PureSystems family of expert integrated systems, which are designed to simplify the adoption, deployment and management of what are typically highly customized data center solutions.
Dell — Along with eight other new PowerEdge servers leveraging Intel's Xeon E5-2400 and E5-4600 CPUs, Dell said its new PowerEdge C-5220 is the world's first micro-server to support Intel's Xeon E3-1200 V2. In addition, the company said its PowerEdge R210 I (single socket rack) and T110 II (entry tower) servers will also offer Xeon E3-1200 V2 options.
Dell's PowerEdge C-5220 highlights what may be the most radical of Intel's new Xeon families, the E3-1200 V2. Why radical? Because it marks a profound shift in the company's micro-server strategy. Most micro-servers leverage ARM-based silicon, and while some vendors (including SeaMicro, recently purchased by AMD) have utilized Intel's Atom in some of their solutions, the memory and bandwidth constraints of those CPUs have tended to limit their effectiveness.
In contrast, Intel's Xeon E3-1200 V2 chips deliver all the traditional benefits of x86 architectures, including native compatibility with x86-based OSs and applications, and Xeon-class memory and bandwidth performance — all within the lowest power envelope (17W) of any Intel Xeon CPU.
That will provide a significant advantage to early adopters like Dell and should also offer long term benefits to Intel. In essence, the Xeon E3-1200 V2 offers the company and its OEMs the means to drive a sizable stake in the ground for micro-servers as those solutions mature and — according to Intel's estimates — grow to become as much as 10 percent of the server market by 2015.
Microprocessors should be judged according to the competitive benefits they offer the OEM/ODM vendors that use and depend on them. In these newest Xeon families, Intel's server vendor customers will find powerful tools that can help them develop and deliver new levels of system performance, RAS features, energy efficiency, enhanced virtualization, cloud and high performance computing, and also explore opportunities in new markets, including micro-servers.
Along with signaling a new stage in the x86 computing revolution, these latest Xeon processors also offer insight into the ramifications of Intel's continuing innovations in processor fabrication and how the company is working to make real the future of information ubiquity.