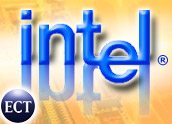 Underscoring the future prospects for the chip sector as microprocessors become ubiquitous in a range of consumer gadgets, Intel today said it would invest US$3 billion in a new U.S. manufacturing facility.
The 1 million-square-foot plant will be built in Arizona, with work slated to begin immediately, Intel said. The plant, which will be known as Fab 32, will employ about 1,000 people when it is in full operation.
Intel also said it would invest $105 million to upgrade an existing plant in nearby New Mexico, converting the dormant factory into a new temporary test facility.
Future Growth
Taken together the moves are seen as a sign of the confidence Intel has in the chip sector over the next several years. Since the new construction in particular will take two years or more before it is on line, analysts viewed the move as a sign that Intel is bullish on the long-range demand for its products.
"This investment positions our manufacturing network for future growth to support our platform initiatives and will give us additional supply flexibility across a range of products," Intel CEO Paul Otellini said in a statement.
Fab 32 will make chips using the 45-nanometer manufacturing process, which is two generations ahead of current technology, which largely relies on the 90-nanometer process. Intel is slated to begin shipping chips made with a 65-nanometer standard later this year.
"For Intel, manufacturing is a key competitive advantage that serves as the underpinning for our business and allows us to provide customers with leading-edge products in high volume," Otellini added. "The unmatched scope and scale of our investments in manufacturing help Intel maintain industry leadership and drive innovation."
Courted by Other Countries
Intel reportedly had met with government leaders from a range of countries where the plant could have been built, from China and India to Israel and Ireland. In fact, the announcement came as published reports indicated Intel was also close to announcing a decision to build a new plant in Israel. The company has declined comment on those reports.
Arizona helped land the plant by offering Intel several tax breaks, which were passed into law as part of the state budget earlier this year. The location makes sense because the new facility will be near existing Intel plants, theoretically making it easier for the company to find an experienced workforce.
Also, putting the plant in China or India would have been a politically difficult move, given the outcry over outsourcing and the fact that many of the jobs that will be created are well-paying, skilled positions.
The chip industry has a long history of moving to ever-smaller manufacturing processes but lately has begun to run into difficulty in continuing that trend. The move to 65-nanometer has caused problems with issues such as heat dissipation, Mercury Research President Dean McCarron noted. The next step likely will pose its own set of challenges.
"The industry makes its own market by innovating and bringing faster, more powerful chips to market," McCarron told the E-Commerce Times. "It has to keep pushing the envelope no matter the up front cost."
Indeed, future investments are a constant necessity in the chip sector and companies that fail to invest heavily enough in new infrastructure or research often lose ground over time. Still, the fact that Intel built in the U.S. is a sign that it believes its products can be sold for a high enough price two to four years down the road to justify paying the higher labor and related costs rather than seeking an offshore location.
Recovering From Disappointing Quarter
Most observers believe the chip industry is in for a slowdown in growth this year and next year. S&P Equity Research released a forecast this week calling for 5 percent growth this year, a fraction of the 28 percent clocked in 2004, followed by 2 percent growth next year.
The firm said growth should pick up again late in 2007, which would be good timing for Intel if its plant comes on line as scheduled.
Intel itself had been enjoying good times over the past year. It largely fought off a challenge from rival Advanced Micro Devices by quickly matching AMD's 64-bit chip launch. It also has seen growth in most business segments. And it recently won the right to manufacture chips for Apple computers after that company decided to end its long relationship with IBM.
However, Intel's recent second-quarter earnings report disappointed some observers and Intel now faces a private antitrust suit from AMD as well as an investigation by European antitrust regulators that was made public recently when investigators raided several Intel offices.