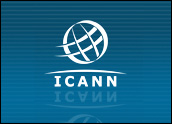 ICANN, the Internet Corporation for Assigned Names and Numbers has given preliminary approval to two new Internet domain names, ".travel" and ".post." The two suffixes have been under evaluation by ICANN, a public-private partnership that oversees the Internet's addressing system, and the approval moves the review process forward into the contract negotiation stage.
ICANN spokesman Kieran Baker said eight other applications are still pending; all ten have been under consideration since earlier this year. According to Baker, the cost to apply for domain suffix approval is US$45,000, and applicants must submit proposals showing their ability to fulfill criteria in the areas of technology, business, and Internet community sponsorship.
"ICANN has a responsibility to ensure all registrants have choice and competition in the domain names arena within a framework of a secure and stable Internet," said Dr. Paul Twomey, ICANN's CEO and President. "I am confident the process we are following is a careful one which fulfills this responsibility."
More Effective Searches
The two new names reflect a bit of a shift in the naming structure, since they are designed for specific business or interest groups. The Universal Postal Union (UPU) wants the ".post" to be used by national postal services and their business partners, stamp collectors, and private companies that offer postal services, such as UPS and Federal Express. The UPU represents more than 190 countries and promotes reliable global postal service.
New York-based Tralliance Corporation, a travel and tourism industry group, is sponsoring ".travel." Tralliance President and CEO Ron Andruff says the group expects the new designation "to allow consumers to find specific travel information much more efficiently. We're thrilled that we're finally achieving our goal of the ".travel" TLD [top-level domain]."
The Domain Name System (DNS) helps users identify specific computer addresses. It allows letters to replace the unique IP, or Internet Protocol, address, a string of numbers that most users would find difficult to remember. A domain name such as "ecommercetimes.com" has two parts: a second level domain, which is the first part of the name ("ecommercetimes") and a top-level domain or TLD (".com"), which follows.
Evolving TLDs
Early TLDs were designed for use by the public, with each intended for a certain type of organization. They included ".com"(commercial, for profit organizations), ".net" (network users), ".edu" (colleges and universities), ".gov" (U.S. government agencies), ".int" (international), and ".mil" (U.S. military organizations). ICANN approved seven new names in 2000, among them ".biz," ".info," and ".museum."
According to Domain-Names-Scams.org, name applications are not always screened to determine that they use the appropriate designation. The ".net" domain, for instance, originally intended for developers and operators of Web sites and e-mail networks, is now often used as a backup when a ".com" name is already taken.