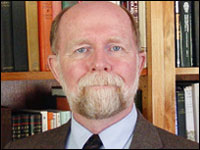 For most systems vendors, the launch of a next-generation server platform qualifies as a pretty big deal. After all, such occasions provide vendors multiple opportunities to strut their visionary stuff, roll out a host of satisfied customers, and highlight their current/future strategies. However, some next-gen platforms are — literally and figuratively — bigger than others, and in the world of enterprise computing, there is no bigger Kahuna in the data center than IBM's System z mainframe.
Not surprisingly, last week's launch of the company's zEnterprise platform incorporated themes common to previous System z launches, including numerous significant technical advances: Each system supports up to 96 new 5.2 GHz superscalar processors — the world's fastest single-threaded chip; up to 3 TB RAIM (redundant array of independent memory) — double the memory capacity of previous generation System z10 servers; increases in cache memory — designed to enhance business analytics and other specific processes; and overall improvements in system-dependent capabilities including virtualization — IBM reports that a fully tricked-out zEnterprise can support as many as 100,000 virtual machines (VMs).
Performance Pluses
How does this all translate in terms of system performance?
The zEnterprise can perform 60 percent more work than a System z10 while using the same amount of energy;

Processor and memory enhancements deliver up to 40 percent better performance in traditional mainframe (zOS) workloads and up to 30 percent better performance in CPU-intensive workloads; and

It offers 5X to 10X improvements in complex database queries and floating point performance, making the new systems ideal platform for business analytics.
Bottom line: IBM's new zEnterprise significantly pushes the upper limits and polishes the bottom line of what was already the industry's best online transaction processing (OLTP) platform.
The announcement also included some unusual notes, particularly the incorporation of a new Unified Resource Manager (or zManager) and IBM BladeCenter (zBX) system, which allows zEnterprise to morph into a fully integrated hybrid platform capable of simultaneously supporting and managing IBM mainframe, POWER7 and System x (Intel) servers, and z/OS-, AIX- and Linux-based applications.
Leveraging Linux
This isn't the first time IBM has delivered a wholly realized hybrid system. In 2006, the company announced the integration of its System i and BladeCenter servers, which allowed hardware, OSs and applications (including Windows) to be commonly managed via the System i platform. That same year, IBM and the Los Alamos Lab announced Roadrunner, a supercomputer utilizing both AMD Opteron and IBM Cell BE microprocessors, and that became (in 2008) the first system to break the petaflop sustained performance barrier.
So how big a deal is the integration of zEnterprise and BladeCenter? Practically speaking, the new zManager solution offers IBM customers a means to commonly leverage sophisticated System z capabilities across other IBM blade servers. Mix in the new system's remarkable VM capacity, and zEnterprise becomes IBM's most flexible, capacious and highly integrated server consolidation solution.
That doesn't mean the new hybrid platform is perfect. A common question during last week's launch was whether or when the company would extend zEnterprise management to Windows-based apps. Even without that, though, these features will likely please existing mainframe clients and could eventually become attractive for enterprises looking to migrate away from non-IBM systems.
IBM's new "System of Systems" approach also represents the latest example of the company's ability to radically rethink, reorder and reenergize its approach to enterprise computing — a critical point in the ongoing health and success of System z.
A decade ago, IBM turned the IT industry on its ear by becoming the first major vendor to put its shoulder behind Linux and then porting the fledgling OS to its signature zSeries mainframes. Linux remains a major presence in the zEnterprise and zBX systems, driving significant performance and cost efficiencies, and proving the wisdom of that original IBM decision to leverage Linux as a lingua franca across all its server platforms.
The Mainframe Lives
Virtually every vendor's new-gen products are aimed at appealing to and retaining existing customers, and zEnterprise is no exception. In fact, 30 of IBM's biggest mainframe customers provided direct input at every stage of the development process, helping to ensure zEnterprise would address their business needs.
The bigger challenge for IBM, as it has been for several years, will be in acquiring new mainframe customers. While the company's "Business Class" mainframes have succeeded among mid-market banks and other transaction-focused financial institutions, particularly in developing Asian economies, those sales don't drive the kinds of margins or profits the company requires.
Other opportunities exist in areas like cloud computing and those addressed by IBM's Smarter Planet initiative, where the growing use of networked sensors and devices in utility grids and other non-traditional IT markets require robust back-end systems capable of collecting, collating and analyzing enormous volumes of data.
In other words, systems like zEnterprise. But virtually every other IT vendor has its sights set on those nascent markets, and many are spearheading their strategies with industry standard systems whose low cost and minimal complexity is diametrically opposed to the mainframe.
Who or which approach will eventually win? That is impossible to say, but don't count out IBM's zEnterprise any time soon. For years, the company's competitors and naysayers have been so persistently predicting the mainframe's demise that they sound like they're auditioning for spots in the "Spamalot" chorus.
Instead, through decades of continual infusion of development dollars and brainpower, IBM has renewed and rejuvenated System z to satisfy the highest expectations of data center owners, managers and administrators. The company's new zEnterprise solutions appear well-positioned to carry on that legacy.
---
E-Commerce Times columnist
Charles King
is principal analyst for
Pund-IT
, an IT industry consultancy that emphasizes understanding technology and product evolution, and interpreting the effects these changes will have on business customers and the greater IT marketplace.