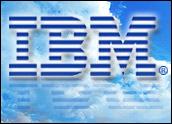 Looking to improve its ability to integrate across various cloud ecosystems, IBM on Monday bought integration services provider Cast Iron Systems.
The latest addition to IBM's infrastructure portfolio comes amid a rolling thunder of acquisitions in the technology space, a result of confidence that the economy is improving and a validation that new service models like cloud are roiling the post-recession IT landscape.
Cast Iron Systems, in Mountain View, Calif., is not a cloud provider, but rather a hub enabler of other cloud and SaaS services providers. Cast Iron, through appliances, software and services, also provides an integration capability between on-premises data and applications in enterprises and the various emerging cloud services providers.
Big Growth Expected
Cast Iron recently delivered OmniConnect, a cloud integration solution offers a single platform rather than multiple products or on-premise tools to accomplish cloud integrations.
With the addition of Cast Iron Systems to its portfolio, IBM will be able to offer clients a complete platform to integrate cloud applications from providers including Salesforce.com, Amazon, NetSuite and ADP with on-premise applications, such as SAP and JD Edwards, said IBM.
IBM needs to make sure the core value of integration, a mainstay of its WebSphere brands, does not slide up and out of the enterprises data center and then become controlled then by the likes of cloud leaders Google, Microsoft, Amazon and Salesforce.com. I guess we can think of Cast Iron as a way to bring WebSphere to cloud integrations.
IBM expects the global cloud computing market to grow at a compounded annual rate of 28 percent from $47 billion in 2008 to $126 billion by 2012.
The Cast Iron buy jettisons IBM into extending its integration role across more types of integration, across cloud ecosystems and for becoming a traffic cop of sorts for Web services and cloud API activities. Cast Iron, a privately held company founded in 2001, became part of IBM as of Monday. Terms of the sale were not released.
A New, Hybrid World
Security, integration, and customization form the top three hurdles that enterprises face in exploiting the benefits of cloud computing, said Craig Hayman, general manager, Websphere, at IBM, in announcing the acquisition at the IBM Impact event in Las Vegas.
IBM sees the Cast Iron value as significantly helping on the integration portion of the cloud-weakness triumvirate. The buy is also clearly aimed at helping to simplify how integration is accomplished across ecosystems and a variety of integration styles. The addition of Cast Iron also bolsters IBM DataPower line, given the appliances model the Cast Iron has used, as well as IBM's Lombardi acquisition.
Building more Cast Iron systems and appliances using IBM hardware and software infrastructure can go a long way to cutting the total costs of providing these integration hubs.
"Cloud application use is exploding, but just because you like Salesforce.com doesn't mean you are going to throw out SAP, Oracle or other applications you have on-premise. It's a hybrid world where companies have a combination of cloud and on-premise locations," said Chandar Pattabhiram, vice president of Channel and Product Marketing for Cast Iron Systems, earlier this year. "You don't maximize the value of your cloud applications unless you get all the data into it — so you need integration."
UPDATE: Cast Iron competitor Boomi has some thoughts.
"IBM WebSphere has a history of buying appliance-based companies, and so we think this is a good fit for Cast Iron," said Bob Moul, Boomi CEO. "Boomi, on the other hand, has been focused exclusively on the cloud computing space and has built the industry's number one integration cloud as pure Software as a Service. We remain committed to the cloud and are convinced that this pure-SaaS integration approach is the best model to drive the continued success and expansion of the cloud computing industry."
---
Dana Gardner
is president and principal analyst at
Interarbor Solutions
, which tracks trends, delivers forecasts and interprets the competitive landscape of enterprise applications and software infrastructure markets for clients. He also produces
BriefingsDirect
sponsored podcasts.
Follow Dana Gardner on Twitter
.