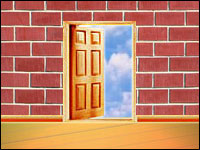 Platform Computing last week released Platform ISF 2.1, which improves ease of use and automation for building and managing enterprise private clouds.
Platform's cloud management software helps enterprises transition from internal IT to more productive and efficient private cloud infrastructure services that support multitier applications.
New in Platform ISF 2.1 is a dynamic "single cloud pane" for cloud administration; expanded definitions for support of multi-tier application environments such as Hadoop, Jboss, Tomcat and WebSphere; and enhanced business policy-driven automation that spans across multiple data centers.
Play It Cool
By automating delivery of complex enterprise infrastructure and production applications across heterogeneous virtual, physical and public cloud resources, Platform ISF also helps reduce electricity and cooling requirements while freeing up capacity in data centers. The management layer provides improved monitoring, policy management and workload management across multiple and heterogenous cloud and traditional IT stacks. By capturing corporate standards and business policies within the automation engine, companies can improve both compliance and security, said Platform Computing.
Via the single-pane administration capabilities, what Toronto-based Platform calls a "cloud cockpit," users can self-select approved services to support a wide variety of applications. Enhanced end-user portals are also new, including drag-and-drop portlet-based dashboards and customizable application instantiation pages.
What's more, the applications be can monitored from both private and public clouds, such as Amazon Web Services (AWS). The degree of management allows for future planning and capacity management, to help exploit hybrid computing benefits and cut the total overall costs of supporting applications.
Enhancing Agility
"Enterprises looking to take advantage of the cloud do so for many reasons, but one of the key ones is to enhance their agility in response to changing business dynamics," said Cameron Haight, research vice president at Gartner. "This means that the technology used to manage cloud environments should be similarly agile and act to facilitate and not impede this industry movement. IT organizations should look for tools that can address the various cloud usage scenarios without demanding excessive investments in management infrastructure or staff support."
Key capabilities in Platform ISF 2.1 include: self-service and chargeback, policy-based automated provisioning of applications, dynamic scaling of applications to meet service level agreements (SLAs) and unification of distributed and mixed-vendor resource pools for sharing. A unique "Active-Active" multiple data center supports higher availability and scalability by leveraging Oracle GoldenGate.
Delegating Duties
Ease-of-use benefits in the new release, which is available now, include account management and delegation based on applications or business processes. Such delegation can occur for such cloud-supported functions as Platform as a Service (PaaS), Infrastructure as a Service (IaaS), and hierarchical applications and their supporting components and services. Also included is self-service hierarchical account and resource management (including Active Directory for 10,000+ users) supporting an unlimited number of organizational tiers.
Business benefits include less downtime for applications, even as they are supported by hybrid resources, SLA-driven shared services, less need for specialized administrators, higher availability and creation of richer applications services catalogs. Use of Platform ISF 2.1 for private cloud activities clearly puts the users in a better position to use, exploit and manage public clouds, and to move quickly to the hybrid computing model. The goal is to manage the heterogeneous applications lifecycle, not just multiple cloud instances, said Jay Muelhoefer, VP of enterprise marketing at Platform Computing.
A free 30-day trial of Platform ISF 2.1 can be downloaded here. Platform Computing is also hosting a webinar, "Building a Private Cloud Strategy — Best Practices" on Feb. 16. For more information about Platform ISF or the webinar, click here.
---
Dana Gardner
is president and principal analyst at
Interarbor Solutions
, which tracks trends, delivers forecasts and interprets the competitive landscape of enterprise applications and software infrastructure markets for clients. He also produces
BriefingsDirect
sponsored podcasts.
Follow Dana Gardner on Twitter
. Disclosure: Platform Computing is a sponsor of
BriefingsDirect podcasts
.