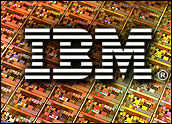 IBM on Thursday said it will buy MRO Software (Nasdaq: MROI) in an all-cash transaction worth about US$740 million, or $25.80 per share. The acquisition is expected to close in the fourth quarter of this year.
MRO provides asset and service management software and consulting to manage the purchase, maintenance and retirement of corporate assets such as production equipment, facilities, transportation and information technology hardware and software. MRO's customers include BP, ExxonMobil, Frito Lay, Daimler Chrysler, Ford, GM, Department of Defense, Department of Treasury and NASA, among others.
Big Blue said the MRO acquisition builds upon its strategy of leveraging business consulting, IT services and software to develop tools to help clients optimize and transform their businesses.
"In a recent IBM study, 40 percent of CEOs indicated that asset utilization would be a key focus in strengthening financial performance," said Al Zollar, general manager, IBM Tivoli software. "The MRO acquisition will provide companies with a single view into all of their assets, helping them to maximize efficiencies, drive productivity, and innovate business processes across the enterprise."
Managing Assets
IBM is betting that as technology touches more types of corporate assets, companies are looking for ways to consolidate how they manage those assets — both operational and IT-related.
IBM will leverage MRO's software portfolio and management consultants to provide clients with a single approach to managing all industrial and IT assets. MRO Software's operations will become a business unit within IBM's Tivoli software unit led by Zollar.
"By integrating our asset management capabilities with IBM, a leader in IT management software and asset management consulting, we can offer our customers a complete asset management solution on a global scale," said Chip Drapeau, president and CEO, MRO.
With a consolidated asset management approach, IBM said companies can be more efficient and cut administrative overhead by managing all critical enterprise assets, including industrial equipment in a single, automated environment — the same way many companies currently manage IT assets.
By consolidating and automating these processes, companies can establish and automate service levels, separate service delivery from root-cause analysis and manage the change process, the company said.
IBM's Stronghold
IBM's Tivoli software portfolio produced double-digit revenue growth for the first two quarters of 2006. MRO Software has produced double-digit growth since the company reported revenues of $199.2 million for the fiscal year ending September 30, 2005. The companies are bullish on the possibilities as the market for their combined services expands.
IT asset utilization is becoming an increasingly hot topic, according to Pund-IT Senior Analyst Charles King. From his perspective, IT asset utilization is driving everything from virtualization to data center cooling and heating technologies and energy efficiency.
"It surprises that it's taken this long for companies to realize that it's not all about acquisition costs. It's the support and people costs that the company pays out over the year that add up," King told the E-Commerce Times. "This MRO acquisition is a nice addition to IBM's effort to create best-of-breed data center management applications and tools."