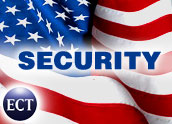 IBM's landscape-altering sale of its personal computer business to China-based Lenovo Group has cleared an important hurdle, with the deal found not to pose a threat to national security.
The US$1.75 billion sale got the green light from the federal Committee on Foreign Investment in the United States, making it likely the sale can be closed within a matter of weeks.
"With the review by the U.S. government complete, IBM and Lenovo are moving quickly to integrate the two companies and expect to finalize the transaction in the second quarter, as planned," Steve Ward, an IBM senior vice president who will serve as CEO of the post-merger Lenovo, said in a statement.
Chinese Government Involvement
Ward said Lenovo demonstrated its commitment to being a good "corporate citizen" by working closely with the committee.
The committee, which is made up of various federal agencies, meets rarely. It has only voted to block one potential deal on security grounds — a 1990 deal to sell an aircraft parts maker to China. It was called together in January after some Republican lawmakers expressed concern about the IBM sale.
Concerns raised included the fact that Lenovo is part owned by the Chinese government and that IBM's PC division has existing contracts to provide technology to U.S. government agencies.
IBM did not say what, if any, conditions were included in the agreement to clear the deal. Big Blue had previously offered some concessions to help the deal pass muster, including limiting access by Lenovo to information about government customers and taking steps to ensure that the PC unit employees who remain in the U.S. are sealed off from the rest of IBM's businesses in consulting and higher-level technology.
Only a small number of lawmakers had expressed concerns about Lenovo buying the business. However, within the PC industry, the move is seen as far more consequential, representing a major shift that could continue in 2005.
Once the deal is finalized, Lenovo will become the third-largest PC maker, behind Dell and Hewlett-Packard. However, many analysts believe more changes are in the offing for the PC industry as it continues to shift to one in which consumers see little difference between brands.
Bet Your Bottom Dollar
"The PC marketplace long ago started to become completely driven by price and service," Gartner analyst Leslie Fiering told the E-Commerce Times. "The power of brands like IBM is no longer enough to ensure profitability."
In fact, for many major technology companies, PC sales can be a drag on profits and performance if not properly leveraged as part of a larger menu of service offerings, higher-end sales of servers and storage units and the like.
Gartner has predicted that two more of the top 10 PC vendors are likely to exit the industry within the next two to three years as the longstanding trends of lower profit margins and pressure to move manufacturing to lower-cost areas continues.
Most analysts see Big Blue emerging on top as it sheds a low-profit margin business but keeps a stake in the division and also gains a high-profile partner in the key emerging market of China.
However, Enderle Group principal analyst Rob Enderle said making the deal work for all involved will be a "huge challenge" for IBM and Lenovo alike.
The deal has the best chance of succeeding, he said, if the new unit makes a clean break from IBM corporate culture, policies and practices and creates a business unit that is more akin to that of PC rival Dell.