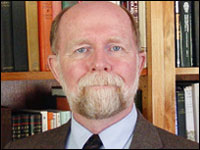 Industries thrive on competition. The IT industry is a prime example. IT hosts numerous bloody competitions ranging from product-by-product throwdowns, to broader vendor vs. vendor cage matches. Generally, such comparisons, especially at the product level — pitting PC, handset or networking specialists against one another — make eminent sense. But often, comparisons at the company level continue long after they should have gracefully retired.
Over the past 20-or-so years, the financial community, customers and the media have viewed IBM and HP as direct competitors. However, in examining recent earnings reports from both companies, it has become clear that, in fact, the two are anything but.
There was a point a decade or so ago when side-by-side comparisons of the pair were reasonable. In the 1990s, system vendors including IBM and HP pursued "desktop to data center" strategies that included everything from PCs and workstations to enterprise-class servers and storage products. Since 2000, though, system vendors including IBM and HP have pursued highly individualistic paths that diverged significantly from that tradition.
Transformational Changes
For example, IBM sold off its PC and notebook, hard disk drive and printer divisions. Some considered the sales shocking breaches of tradition, but they all involved increasingly commoditized IBM point products. The company also bolstered development in numerous areas including microprocessors, servers/storage and services.
In addition, IBM went on a transformational buying spree, acquiring more than 70 companies since January 2001, including key players in services and consulting, software development, asset management, virtualization, content management, security and business intelligence.
Most importantly, the company sharpened its focus on enterprise computing, substantially increasing profit margins, as well as funds for new investment and development. The result? IBM fundamentally strengthened its position as the market leader in global business computing.
During that same time, HP also went through its own considerable changes. The 2002 acquisition of Compaq offered the company an opportunity to expand its footprint in consumer and desktop PCs, industry-standard servers and network-attached storage. At the same time, HP also deepened its market-leading printer and imaging product portfolio.
Yet ongoing problems dogged the company, and HP CEO Carly Fiorina was replaced in 2005 by Mark Hurd. Hurd's bottom line focus and bolstering of the company's traditional consumer-facing business units strengthened HP financially, allowing it to overtake IBM in total revenues for the first time in 2006.
That event led to the rolling out of the usual head-to-head comparisons of companies — but just how accurate or valuable are they? Not particularly, as is obvious from their most recent (IBM-Q4 2008 and HP-Q1 2009) earnings announcements.
Broader Market Shifts
By segment, IBM accrued total revenues of US$27B, including $9.6B for global technology services, $4.7B for global business services, $5.4B for systems and technology (hardware), $6.1B in software and $0.7B in global financing.
HP's total revenues of $28.8B included $6.0B for imaging and printing [*correction], $8.8B for personal system (PCs and notebooks) [*correction], $3.9B for servers and storage, $0.88B for software, $8.7B for services (including revenues from the recently acquired EDS, which more than doubled previous HP service revenues) and $0.636B for financial services [*correction].
In other words, IBM remains a company focused on the computing needs of businesses of every size, with the majority of revenues coming from enterprise services engagements bolstered by deep software and hardware portfolios.
By contrast, the majority of HP's revenues come, as they have for years, from highly commoditized printer, PC and notebook products. HP's acquisition of EDS indicates that the company recognizes the benefits of IBM's focused strategy. In fact, EDS contributed heavily to HP's incremental profitability during the past quarter. Still, the size of HP's software revenues (less than one-seventh of IBM's) punctuates the stark differences existing between the pair.
These differences could also foreshadow how well the companies weather the current economic climate: Everyone is being affected, but those effects are anything but equal. A healthy portion of IBM's profits in the recent quarter derived from its successful strategic pursuit of high-value transactional (short-term) and annuity (long-term) service engagements that help deliver steady income.
By contrast, HP's continuing reliance on PCs, notebooks and printers means that much of the company's performance is tied to rocky consumer markets and nonessential business products. In addition, HP's focus on commodity servers, long the most volatile part of the server market, could spell additional trouble for the company should demand or profit margins tank during this economic downturn.
Overall, the evolution of IBM, HP and their competitors indicate broader shifts in the IT market. As technology moves deeper into consumer activities and business processes, changing and improving the way people live and work across the globe, IT is also moving well beyond traditional assumptions and definitions.
Even as markets change, it is wise to reassess and redefine accompanying changes in their players, opportunities and challenges — or run the risk of missing or misidentifying critical events. Seeking or manufacturing similarities where few exist, as is increasingly the case between IBM and HP, is as risky as it is unwise.
---
E-Commerce Times columnist
Charles King
is principal analyst for
Pund-IT
, an IT industry consultancy that focuses on how business technology evolution affects vendors, their customers, and the marketplace.
---
---
*ECT News Network editor's note:
The original publication of this article incorrectly stated that HP reported revenue of $5.9B for imaging and printing in Q1 2009. In fact, it reported revenue of $6.0B. We regret the error.
*ECT News Network editor's note: The original publication of this article incorrectly stated that HP reported revenue of $8.9B for personal systems in Q1 2009. In fact, it reported revenue of $8.8B. We regret the error.
*ECT News Network editor's note: The original publication of this article incorrectly stated that HP reported revenue of $0.63B for financial services in Q1 2009. In fact, it reported revenue of $0.636B. We regret the error.
---