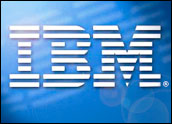 Part of the charm of living with a decimal number system is the importance attributed to birthdays ending in "0." Decade by decade, celebratory gravitas tends to accumulate and peak when a subject hits the centenary. Though 100th birthdays are far more common today than they've ever been before in human history (thanks to better diets and modern healthcare), reaching the centennial milestone is still nothing to sneeze at.
It also tends to be an accomplishment that's far harder for organizations to achieve than it is for people, and even more so for companies in some industries, especially technology. Why so? Along with surviving various ills and disasters, natural and man-made, the rapid evolution of technology requires organizations to be both quick- and sure-footed in adapting their business to changes in products and the marketplace.
Successfully managing that process for 100 years isn't just special for information technology companies — it is damn near unique. There are a few existing tech companies that were founded earlier than IBM; Hitachi (1910), NEC (1899) Nintendo (1889) and Nokia (1865) among them. But those are all very different companies today than when they first started making, respectively, electrical equipment, telephones and switches, playing cards and wood pulp/paper.
So it seems completely reasonable for IBM to put on the dog to celebrate its own centennial this week. Prior to its incorporation on June 17, 1911, as the Computing-Tabulating-Recording Company, or C-T-R, the company's four parent firms were all involved in manufacturing technologies designed to simplify repetitive or complex business processes, including computing scales, dial recorders, electric tabulators and time clocks.
Its rechristening as "International Business Machines" in 1924 set the company on a clearly focused path from which it has seldom diverged.
Risk Management, Adaptation, Agility
What attributes have allowed or enabled IBM to achieve what no other IT vendor has accomplished (and what the vast majority, very likely, never will)? Three things come to mind.
First, the company has tended to be managed with a combination of fiscal prudence and intelligent expansionism. Second, it has been able to learn from its mistakes, and to change and evolve when circumstances demanded. Finally, IBM has been particularly astute at effectively competing in existing commercial markets while preparing for emerging opportunities.
Of course, the way was not always easy or without significant dangers. Like many other U.S. corporations, IBM had difficult, memorable scrapes with the Department of Justice and antitrust officials. The company's leadership was not always as forward-thinking as one would hope — devotion to traditional punch card technologies encumbered IBM more than it should have (the company removed its final punch card solution, the IBM 29, from its product catalog in 1984).
IBM also suffered a "near-death" experience in the early 1990s because, as company emeritus Irving Waladsky-Berger noted, "… [we] used to think we were the marketplace."
Since then, IBM has been highly effective at aligning its efforts and strategies with those driving momentum in business computing. The hiring of Lou Gerstner as CEO in 1993, which most consider the event that helped define the "new" IBM, led to a fundamental shift in company offerings and organizations, particularly its business and technical services.
The result? IBM Global Services (IGS) has become the industry's gold standard for such solutions and drives the lion's share of company revenues (some 60 percent in the most recent quarter).
Similarly, the appointment of current CEO Sam Palmisano in 2002 began an increasing focus on software and middleware as key differentiators in IBM solutions, such as those aimed at the business intelligence and analytics markets.
Given the ever-increasing commoditization of server and storage hardware technologies, this approach seems both appropriate and intelligent. But considering the challenges faced by IT vendors that lack comprehensive software assets and expertise, IBM's strategy seems nearly prescient.
This is not to say that computing hardware is unimportant at IBM. The company's zEnterprise mainframes remain the industry's quintessential "Big Iron" systems. But IBM's support of Linux (starting in 1999) and new technologies like its zIIP and zAAP specialty engines have made mainframe computing a far different proposition today than traditionalists would ever have imagined.
Innovations in IBM's Power CPU technologies allowed the company to dominate the Unix server market and extend its reach into new areas, including video game consoles and embedded systems. Similarly, IBM introduced the first commercial hard disk drive in 1956 and remains a force in enterprise data storage today.
On to 200
The reasons for IBM's longevity and past successes seem pretty clear, but let's consider what its prospects are looking ahead. The company's traditional markets are healthy and it is a serious player in emerging areas like cloud computing. I'm not sure how effectively IBM's multiplatform cloud strategy will play outside of its core clientele, but the evolution of that market favors vendors with deep data center expertise and service provider experience, like IBM.
Related to cloud, IBM is a pure back-end data center player, meaning it can avoid the constant distractions of shifting consumer and developer loyalties but still profit as cloud-enabled endpoint devices and services grow in popularity.
Cloud evolution has obvious implications for IBM's overarching Smarter Planet strategy, which aims to leverage a wide range of increasingly "intelligent" highly mobile digital technologies including embedded systems, RFID and wireless devices. For example, the company's recent announcement of its new "Intelligent Operations Center for Smarter Cities" described how IBM technologies can be used to improve such critical systems as public safety, transportation and water provisioning.
This focus on innovative technologies is all good and well, but it's important to mention something that's usually not factored into discussions about serious IT vendors: a talent for public showmanship. There are certainly vendors whose IT executives love the spotlight (even if it doesn't necessarily love them). However, IBM's talents here relate to the company's Watson supercomputer's three recent appearances on "Jeopardy!"
The programs offered IBM the opportunity to explain a significant shift in technology evolution and its implications to a sizable, enthusiastic audience, resulting in a remarkable PR windfall and polishing of the company's already sterling brand.
While IBM's past contains enough combined laurels and successes for a host of companies to share, its future looks bright as well. In addition, IBM's remarkable longevity puts the lie to conventional IT wisdom suggesting that innovation belongs exclusively to new technologies.
In businesses, even as with individuals, lessons learned, accolades won and disasters survived provide the experience necessary to pursue future success. Nothing is guaranteed, but from the vantage point of IBM's 100th birthday, its sesquicentennial and perhaps even its bicentennial appear eminently achievable.