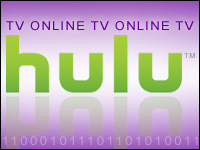 Hulu is in talks to launch a cable TV-like service early next year, The Wall Street Journal reported Sunday.
Hulu, which is a joint venture of Walt Disney, 21st Century Fox and Comcast's NBCUniversal, reportedly is negotiating with Disney and Fox to deliver live broadcast and paid channels, including ABC, ESPN, Disney, Fox, Fox News, FX and Fox Sports.
Other programmers and content providers have discussed potential partnerships with Hulu, according to the WSJ. However, NBCUniversal — a subsidiary of Comcast, which owns its own over-the-top service, Stream — has not taken part in the negotiations.
As a streaming service offering broadcast and pay TV channels, Hulu's offering would be similar to the Dish-owned Sling TV, as well as Sony PlayStation's Vue and Stream.
Hulu's streaming service, which provides specific programming from its partners, is available for US$7.99 per month, or $11.99 for the commercial-free version. The new service reportedly would cost around $40 per month, and that likely would include a cloud-based DVR and the ability to watch past episodes on demand. However, it probably would include ad-supported content.
Hulu's Pivot
The pivot by the service to offer live channels is a big move.
"Hulu started as an online aggregator of broadcast content; it was just on-demand," said Joel Espelien, senior analyst atThe Diffusion Group.
"They are looking at a Sling TV-style skinny bundle that would provide the big broadcast networks alongside Hulu's on-demand originals," he told the E-Commerce Times.
This could be "great news as another step in the development and evolution of OTT video services," added Greg Ireland, research director for multiscreen video at IDC.
"Traditionally, the OTT category has been dominated by the on-demand, or SVOD, services led by Netflix, Amazon and Hulu," he told the E-Commerce Times.
Redirecting the Stream
In recent years, the nature of streaming video has evolved beyond archived content or original programming. Pay TV and even broadcasters have gone the streaming route.
As a result, OTT has become far more complex as a multitude of other services have emerged, most notably the direct-to-consumer offerings such as HBO Now and the virtual MVPD offerings such as Sling TV, Ireland said.
"The question for a while now has been whether any of the big three SVOD services — Netflix, Amazon and Hulu — would migrate to offer linear pay TV channels in competition with Sling TV, Sony PlayStation Vue and the recently announced DirecTV Now," he added.
"Our survey research shows that consumers with an interest in getting linear channels over the Internet are much more interested in getting that type of service from either Netflix, Amazon and Hulu than from an incumbent pay TV provider or a consumer electronics company," Ireland noted.
"This could work but would be more of a competitor to the aforementioned Sling TV and Sony's Vue," The Diffusion Group's Espelien noted. "The market is millennials who only sign up for broadband from their cable company."
Ads and Cuts
Hulu might be well positioned to be a true cable-satellite alternative for cord cutters and cord nevers as it could provide broadcast and paid TV content, but there are hurdles to overcome.
"One issue is whether they can get the programming. Some content producers may be reluctant as this could be in direct competition of the existing models," noted Greg Sterling, vice president of strategy and insights at theLocal Search Association.
"There is a demand for it, and streaming is a growing market, but $40 is a lot more than what Amazon or Netflix are charging," he told the E-Commerce Times.
The other part of the equation is how advertisers would respond to the content providers such as ABC or Fox, which could have their content on the service. It's likely that such content would have ads, but that might not make subscribers, who will be paying $40 a month, very happy.
"There is a growing intolerance of ads, and people are more willing to pay for the elimination of ads in digital content," said Sterling.
Getting advertisers on board is another issue.
"Hulu's content partners might be able to sell it to advertisers that this is an audience they aren't getting now anyway," said Sterling. "For the content providers, this would be expanding the audience instead of eroding it."