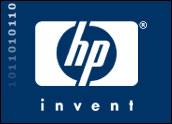 Major corporate realignments happen for any number of reasons. First and foremost, they aim to pursue and capture improved leverage of financial and human capital. Second, they can alter inefficient habitual behaviors and deconstruct unwanted corporate fiefdoms. Finally, they provide tangible proof to the markets of executive leaders' strategic vision. All these points are apparent in the plans HP announced last week.
The company's decision to integrate the Personal Systems Group (PSG) and Imaging and Printing Group (IPG) was the obvious headline news here, but that's likely because the last attempt to deal with PSG's inherent, problematic issues turned out to be a third rail for former CEO Leo Apotheker's ouster.
What issues are those? Mainly, how to better manage the disparities between PSG's huge revenue base and its far smaller operating profits. The problem here isn't with HP — most every other PC maker faces the same situation — so much as it is with continuing margin pressures in ever more highly commoditized technology products and markets.
Organic Innovation
The decision to unite PSG and IPG isn't particularly original. Veteran HP watchers will remember Carly Fiorina proposing the same move shortly before her ouster in 2005, lending this new effort a sort of "Back to the Future" sheen. HP's pitch that natural synergies between the two groups' efforts both in consumer and corporate markets should help capture/create improved efficiencies seems plausible enough.
Plus, combining the pair will also allow the company to use IPG's healthy profits to bolster PC and laptop margins.
That said, "capturing improved efficiencies" typically involves lowering executive headcount and eliminating redundant positions (i.e., employee layoffs), so life for workers in the new Printing and Personal Systems Group (PPSG) is likely to be stressful during the integration process.
In addition, a few days after the announcement, in a call with IT industry analysts, Lynn Anderson, VP of HP global communications, said that whatever funds were captured by the reorganization would be "reinvested in innovation" to bolster HP Labs' R&D efforts rather than go direct to the bottom line. That the company decided to clarify that point was notable, as it reinforced the long-term strategic benefits of the effort and underlined Whitman's stated commitment to growing innovation organically (via internal development) rather than pursuing pricey acquisitions.
New Roles
If anything about the announcement was surprising, it was the retirement of IPG EVP Vyomesh Joshi, whose technical acumen and exceptional performance made him one of HP's standout leaders. At 58, Joshi's age doesn't seem a likely factor in his departure, especially since PPSG's new leader, Todd Bradley, is 53. What may have tipped the balance was how often Joshi was mentioned (along with Ann Livermore) as a potential CEO candidate during HP's long run of executive changeovers. Whatever the case, given his notable success with IPG, it would be surprising if we didn't hear more from Joshi in future.
The decision to unify marketing and communications (under EVP/CMO Marty Homlish and EVO/CCO Henry Gomez) is an interesting strategic move that suggests HP has been paying close attention to competitors' successes in these areas, particularly IBM and Dell. Homlish, who spent over a decade at SAP after years with Sony, seems a likely contributor to HP's efforts to build a deeper, broader software business. As a longtime Whitman ally and confidant (who ran communications at both eBay and for her failed gubernatorial campaign), expect Gomez to strengthen cross-company communications and spotlight the CEO as the public voice/face of "One HP."
Whitman obviously owns this realignment, and Bradley, who came to HP from PalmOne, now manages the company's biggest single organization (PPSG will account for roughly half of HP's annual revenues). But if any executive came out a clear winner in the deal, it is EVP Dave Donatelli, who now holds the reins in HP's new Enterprise Group. Not only does this organization contain the lion's share of the company's most profitable businesses, it is also the core of HP's enterprise IT-centric future as imagined by CEO Meg Whitman (and Leo Apotheker before her).
The consolidation of enterprise hardware, software, services and global sales under Donatelli suggests he may possess a sort of Teflon coating that helps to repel any taint of controversy or stain from questionable deals, like last year's US$11.7 billion acquisition of enterprise software vendor Autonomy, even if he might have had a hand in them. Overall, unless Donatelli screws up royally, he appears to be the most logical candidate to replace Whitman whenever she decides her work at HP is done.