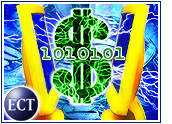 In the largest product rollout in Hewlett-Packard's history, the company announced it will launch more than 50 new imaging and printing products between now and early 2003.
HP spent three years and more than US$1 billion revamping products in its printing business, which accounts for $20 billion in annual revenue.
That investment included $900 million in manufacturing, $125 million in research and development and $200 million in marketing.
Digital Imaging Revolution
HP CEO Carly Fiorina was vocal about the company's goal to drive digital imaging into the mainstream, saying HP plans to manufacture more user-friendly printers.
Fiorina said the new printer line is an "upshot of a major R&D and manufacturing effort designed to make technology a more natural extension of how we live and work by engineering our products explicitly for simplicity and ease of use."
A digital imaging revolution is already under way, according to IDC. The research firm has predicted that more than 15 billion digital images will be printed in the United States — and that more than one-third of U.S. households will own digital cameras — by 2005.
Robust Technology
Yankee Group analyst Margo DeBoer told the E-Commerce Times that the consumer market is hungry for digital imaging products. She said she expects HP's investment will drive widespread adoption of the new technology.
"HP has the most robust printer technology at the moment," said DeBoer. "[It] will continue to dominate."
The robust technology in HP's new printer line makes the process of taking, printing and sharing photos easier and more affordable for consumers, according to Vyomesh Joshi, executive vice president of the HP imaging and printing group.
"This effort included completely redesigning our products and supplies to meet the emerging needs of consumers as digital imaging becomes pervasive," Joshi said.
Quality and Price
HP is introducing several new color inkjet printers at Tuesday's PC Expo show in New York City. The new products include the HP Deskjet 5550, which costs $149, and the Deskjet 3820, which costs slightly less at $99.
The Deskjet 5550 features six-ink printing with HP's color-layering technology andcan print at resolutions of up to 4,800 dpi (dots per inch). According to the company, the printer produces more than 1.2 million colors to create photo-quality prints.
HP has been a heavy-hitter in the printer market for nearly two decades since the introduction of its proprietary thermal inkjet technology in 1984.
Competitive Reasoning
Angele Boyd, IDC group vice president of image capture and output research, told the E-Commerce Times that HP had to undergo a platform redesign in order to remain the market leader.
"It will be interesting to see how the competition responds," said Boyd, who is keeping a close eye on Lexmark and Epson. "Lexmark has been gaining market share over the last few years."
Lexmark has achieved lower costs primarily through a hardware redesign, Boyd noted, while Epson has struggled and is faced with making a decision about its own platform design. But with HP's latest initiative, the computer maker still has the momentum.
All About Ink
The key printer players historically have focused on cost as a competitive strategy, causing prices to drop over the past few years. But printer cartridge prices have remained relatively unchanged. In some cases, the cartridges are almost as costly as the hardware.
"They are almost giving away the hardware in order to make money with the cartridges," said Boyd. "The name of the game is to do everything they can to drive users to print more, and photos use much more ink than letters. That's why vendors are pushing digital imaging."