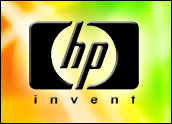 Amid a rapidly changing personal computer industry, Hewlett-Packard reported strong earnings with double-digit growth in its PC line, gains that are seen hurting rivals such as Dell and setting the stage for even greater competition as Apple rolls out its enhanced PC line.
HP said it had revenue of US$22.6 billion in the quarter, up 5 percent compared to the same quarter in 2005 and profits of $1.7 billion, or 54 cents per share, higher than expected by analysts.
Back on Track
Though there was strength in many areas, including software sales and printer and peripherals, HP's Personal Systems Group, which sells PCs to both consumers and enterprises, grabbed the spotlight with 10 percent revenue growth. The division had sales of $7 billion in the quarter and saw shipments grow 16 percent, CEO Mark Hurd said in a conference call.
Though most analyst firms won't publish market share data until next month, those numbers come in stark contrast to Dell's unusual warning on May 8 that it would miss profit targets for the first quarter. Dell reports results on Thursday.
Hurd, who took over from Carly Fiorina after she was forced out over a disagreement with the Board of Directors over the company's future direction, is being credited with significantly streamlining key parts of HP, allowing it to compete better with Dell.
During the conference call, however, Hurd said HP is focused on becoming more efficient and on growth, not on market share versus its rivals.
"It's not our sole objective to gain share just to gain share," he said. "We're very focused on running a good business."
Center of Attention
Hurd also emphasized that the strength in the PC line is not a sudden development but the result of many quarters of work.
"The performance has been a prolonged, sustained march of improvement that pre-dates me," he said. "It's been a very steady rise, and it just hasn't been recognized."
Still, of all the results HP posted, the PC numbers were the most intriguing on a competitive level given the changes afoot in the desktop and notebook computer space. HP said notebook sales were up 27 percent and that profit in the division was up nearly 70 percent year-over-year to 3.6 percent of revenue.
Not only has Dell hit a tough patch after years of making gains on HP and other rivals, but new competition from overseas players such as China's Lenovo is seen creating new pressure to produce PCs at lower costs at a time when some analysts say Dell has made the process as lean as it can be.
"HP has found ways to get its profit margins up closer to where Dell has been by itself in the past," Gartner analyst Martin Reynolds told the E-Commerce Times. "Over time, it becomes harder to keep finding room for improvement and cost savings."
Meanwhile, the delay of Windows Vista until early 2007 — Microsoft was believed to be originally targeting a mid-2006 launch for its updated platform — may give Apple its best chance to make gains in some time.
Apple's own strategic moves may have it in position to do just that, with strong interest in the lines of Intel-chip-based machines it is now rolling out, and an aggressive marketing campaign that includes TV ads highlighting the differences between Macintosh computers and Windows PCs.
"The stage is set for more changes in the PC industry," Reynolds said.
No Shrinking Violet
The growth in sales comes even as HP shrinks, with the company saying that it eliminated 1,600 jobs during the first quarter. Since he took over, Hurd, who analysts predicted would make deep cuts, has reduced HP's workforce by more than 8,000.
Hurd said resources would be shifted to the sales force to aid in a push to beef up its enterprise sales going forward.
HP also had strong gains in other areas, with its printing division seeing 5 percent growth overall, but a 10 percent jump in printing supplies, traditionally a high-margin part of its business. Enterprise storage and server sales were up more modestly, rising 2 percent to $4.3 billion.
HP had begun to borrow the strengths from its competitors, streamlining to mimic Dell and preparing a line of more fashionable PCs to interest those who like Apple's design but want a Windows machine, Moors & Cabot analyst Cindy Shaw said. The company is also targeting its growth efforts to focus on high-value sales such as those it makes to enterprises.
"HP is targeting smart growth, not just any growth," Shaw said in a research note.