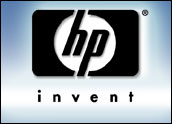 In a bid to boost efficiency, Hewlett-Packard today said it has merged its Imaging and Printing Group and its Personal Systems Group, forming the HP Imaging and Personal Systems Group.
HP said the goal of the merger is to accelerate profitable growth, leverage the power of its portfolio and strengthen its market position.
The merger is designed to build on the collaboration already established between the units. Previously, this collaboration resulted in the company's Big Bang and digital entertainment initiatives, as well as solution bundles for the consumer and small and mid-size business segments.
Cost Savings, Staffing
The new combined business unit will be headed by Vyomesh Joshi, a 24-year HP veteran who has served for three years as executive vice president of the Imaging and Printing Group.
The new Imaging and Personal Systems Group brings together HP's printer, imaging and supplies, projectors and digital camera business with its desktop and notebook PCs, hand-held products, personal storage appliances and workstations business.
The company did not offer details on potential cost savings or staffing. HP's external segment reporting will not change.
Jonathan Eunice, an analyst with the research firm Illuminata, told the E-Commerce Times that leveraging the success of its printing business with personal computers, PDAs and other consumer devices has long been one of HP's dreams.
'Sensible Move'
"Merging the two business units is a very sensible move," Eunice said. "You want to let your winners ride. If you are winning, then keep doubling your bets. HP has printing and imaging group executives that have been successful in a tough consumer environment by being flexible and responsive to changing needs. They have built a strong brand in spite of all the challenges and challengers. That's a group that you want to give more responsibility to."
The responsibility is no small thing. Eunice said HP will have its work cut out for it in terms of managing a mini-conglomerate of printers and PCs with different investment models, asset utilization and product cycles.
Passing the Torch
With Duane Zitzner, former executive vice president of the Personal Systems Group, retiring from HP after 15 years with the company, that responsibility will fall square on the shoulders of Joshi. HP credits Zitzner with stabilizing the PC business and returning it to profitability and growth, but is confident in Joshi's ability to carry on that success.
"There is no person better suited to lead this new organization than Vyomesh Joshi. Under his leadership, the Imaging and Printing Group has grown to be a highly profitable [US]$24 billion business that leads the market in virtually every category in which it competes," HP Chairwoman and CEO Carly Fiorina said. "Applying this leadership to the newly combined organization allows us to achieve an even higher level of performance."
IBM Aftermath
Analysts said it could be more than sweet dreams driving the merger between the two business units. Eunice said since IBM sold its PC unit, there has been some speculation in the industry that HP would be forced to rethink how it plays the sector, and this merger demonstrates that it has.
"HP did something very different here by merging the printing and PC units," Eunice said. "HP's printing group has done very well. It has buoyed the company up even at times when the computing group has turned in poor results."
Overall, Eunice is optimistic about the merger, noting that there is not an ocean of difference between the two groups, especially in light of theretail distribution chain.
"Printers and PCs go through similar channels of distribution," Eunice said. "Increasingly, there is a convergence between image, entertainment and work devices, and people have been willing to purchase them through merged channels like Best Buy. There are some synergies in the distribution channel that HP has long striven to gain value from."