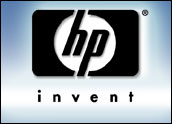 In a move that deals a blow to a line of chips for which Intel once had high hopes, Hewlett-Packard today said it had stopped selling workstations loaded with the 64-bit Itanium 2 processors.
HP said only that it was responding to "customer requirements" in the workstation space in making the move. HP began selling the zx2000, which came loaded with a single Itanium 2 chip, and the dual-processor zx6000 workstations last year.
Hewlett-Packard said it will continue to provide customer and technical support for the two workstation lines for five years. It also will continue to offer Itanium 2-loaded servers, sold under the Integrity brand name. Those machines have sold much better than their workstation counterparts.
HP and Intel instead will turn their attention to developing Xeon-processor-based workstations that are loaded with 32-bit chips but include 64-bit extensions.
That approach, which Intel competitor Advanced Micro Devices took first, has proven more popular with enterprises because it offers the flexibility to run both 32- and 64-bit software applications without moving to an entirely different architecture, as the Itanium chip demanded.
Intel Back to Drawing Board
Intel had hoped it could double Itanium revenues this year — and would have needed HP's workstations to get it done since the computer maker accounts for some 50 percent of all nonserver Itanium sales.
Intel has recently acknowledged that it will fall well shy of that goal. In a statement today, Intel said it was aware of HP's decision and tried to draw attention to its Xeon line of workstation processors, which it said has "grown significantly in popularity."
Ironically, HP had worked hand-in-hand with Intel to develop the Itanium line and had hoped it would become the standard for 64-bit processing. But AMD's extension approach has proven far more popular, particularly since relatively few 64-bit must-have applications have emerged as yet.
Intel responded to AMD's approach by launching the EM64T technology, extending x86 Xeon chips to run 64-bit applications.
Though it remains in command of the chip market, Intel has seen AMD score some wins, especially with its 64-bit approach, which it launched with the Opteron chipset last year. HP now offers a line of Opteron-loaded servers, as do Sun Microsystems and IBM. So far, among the top computer sellers, only Dell has chosen not to adopt the AMD approach.
Slow, Steady Wins
Gartner analyst Martin Reynolds told the E-Commerce Times that enterprises are not eager to switch architectures and prefer the step-by-step approach allowed by 64-bit extensions on x86 architecture.
"Migrating to new platforms is expensive and risky and time-consuming," Reynolds said. "Enterprises don't make those moves lightly in even the best of economic conditions, and when things are uncertain, it's even less likely to happen."
That companies are wary should not come as a surprise to HP. A survey released at the recent HPWorld conference found that a full third of all HP users would prefer to see the transitional step where machines run both 32-bit and 64-bit applications.
Blame Game
If Intel wants a scapegoat, it could blame the software industry for not coming up with a critical mass of applications that rely on 64-bit architecture.
According to Gordon Haff, senior analyst at Illuminata, there is a "chicken-and-egg" scenario in which hardware buys are being put off until more software is available, but software development is possibly being slowed by slow uptake of suitable hardware.
"The place where Opteron and Intel's extension architecture is being used is still very much in the high-end," Haff said, citing graphics-heavy use such as industrial design. "Although the roadmap for getting there is in place, 64-bit isn't yet in the mainstream."