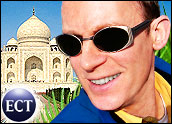 Are you considering outsourcing a customer support or software development project? Here are some practical tips, oriented towards South Asian facilities but relevant to North American outsourcing providers.
It starts with planning, then moves to address payment and invoicing issues, and then lists outsourcing mistakes to avoid.
Plan and Specify First
Outsourcing service providers might not be able to determine the scope of work that you, the client, need to have accomplished, unless they send someone to make an assessment. The client organization or its representative needs to come up with the following:
A scope of work;
Level of effort projections;
Time frames; and
Performance indicators that will be used to monitor the project.
In software development projects, project milestones are popular because they specify both deliverables and the dates those deliverables are due. However, it often requires a separate US$20,000 to $80,000 feasibility and scoping study to come up with a full scope of work, milestones, and a budget for a major software development project.
The benefits of conducting feasibility studies in software projects are:
Software requirements specifications are clarified and agreed upon before development work is undertaken;
Features can be reconciled with available budgets;
The project can be canceled at an early stage if it is found to not be feasible to undertake as intended.
Failed software projects are often the result of specifications being neglected before full software development work is undertaken.
Software requirements specifications do not just implement themselves. There needs to be a software development plan detailing how the project will be conducted and governed. Placing requirements and plans under change control prevents a project from growing out of control and exceeding its budget and time frames.
Examine Your Workflow Procedures
I recently worked on outsourcing the technical support functions and the customer service functions (two projects in one) for one of the five biggest Internet service providers (ISPs) in the world.
It came as a surprise to find that this big ISP had not established standard operating procedures to guide its in-house and U.S. onshore call center operations. The offshore outsourcing process (to a facility in India that specialized in supporting ISPs) provided this U.S. ISP with the opportunity to systematize and improve its procedures.
Tip: don't just move work around. Take a fresh look at your operations and use the outsourcing process as a way to improve the way you do business.
Core Strategies for Success
Do not expect immediate financial savings from outsourcing customer service and technical support work. In most cases, you will be supporting duplicate efforts until the transition is complete.
When going offshore, recognize that your offshore facility and its staff might not have much subject matter expertise or familiarity with how your individual business works. Ayub Khan, COO of business automation and e-commerce infrastructure firm InfiniLogic in Karachi, Pakistan, said that clients need to establish a mentoring relationship with the contractor. Don't let this relationship become acrimonious, Khan advises, since it is to be expected that offshore staff will need time to become proficient in their client's operations.
Expect to have to be patient, expect initial mistakes, and be ready to correct them in a way that does not poison the working relationships that you have with your outsourcing contractor. Don't leave your people skills or professionalism behind when you go offshore.
Some offshore call centers have live call-monitoring capabilities, whereby U.S. clients can listen in and monitor calls. This enables people in the U.S. to participate in quality assurance without having to go overseas. Such real time monitoring also discourages fraud and improper agent conduct.
Many new call center facilities in India and Pakistan have hot-call transferring capabilities, whereby calls that cannot be resolved offshore can be transferred back to the U.S. client. This frees the clients' staff to concentrate on new product or service rollouts, on the needs of their most favored clients, or on other core business functions.
Invoicing and Payment
Payment and invoicing for customer service programs can vary according to the size of the service provider.
"Normally, most of the big call centers in India work under advance payment arrangements," said B.R. Chandra Shekar of Bangalore-based eBusiness India. "They work with fifteen days to thirty days advance payment," he added.
At the mid-sized and smaller offshore call centers that InternationalStaff.net works with, payment terms might not require as much of an advance payment as the large centers require. Billing is usually done weekly with payment due after one week. Rates are based on production (login) time, defined as the time that a customer service agent actually spends logged into a phone system and prepared to take calls. Each payroll hour generally provides between 42 and 45 minutes of production time at most call centers.
Prices for call center outsourcing services offshore vary according to the type of facility ownership, the number of Western staff onsite, whether the firm maintains an office in North America, and the type of work to be conducted.
Too often, U.S. clients simply go for least cost in choosing outsourcing facilities. By starving an outsourcer, it is more likely that the program will be terminated by the offshore service provider prematurely, or that they will hire poor quality staff, or that there will be excessive staff turnover.
Mistakes To Avoid
The major mistake in outsourcing customer service work offshore is to attempt to scale up too fast. If you do not start small, with five to six people (who can later serve as trainers or team leaders), then you will find that after three to four months (if not sooner) you will be back at that staffing level once an outsourcing program has run into trouble. Some U.S. clients might initially recognize the need to scale up from a low staffing level, but when the time comes for implementation, they feel pressured into adopting untenable ramp up strategies.
At each of the big name call center outsourcing firms in India, there are usually 50 or 60 people who can serve as initial agents on new customer service programs. These personnel are brilliant, top performers. They present the illusion of successful process migration efforts at large Indian call centers.
According to Vasant Subramanyan, who directs a mid-size call center in Kolkata India, after two to four weeks these initial star performers are shifted over to a newer outsourcing program coming online at those large facilities. The original program is taken over by people who did not participate in the initial training provided by the client, and who have no emotional attachment to the program. Failure ensues.
To reduce risks from internal staff turnover, contract provisions can be used to tie staff to specific projects. This is particularly important for supervisors and team leaders, with whom clients often invest substantial training. It can be specified that replacements for supervisors come from within the original team that was trained by the client.
To lower risks, many clients and brokers avoid the big offshore call center facilities. Smaller facilities are cheaper and are more willing to undertake small outsourcing projects that would become lost in big call center facilities.
Vasant Subramanyan's philosophy is that a call center company should not grow beyond 500 to 800 seats. Call center work demands flexibility and the ability to change a program quickly in response to rapidly changing circumstances. At the huge firms, he said, people with authority to change a program are often not available when the need arises to quickly change course. Without the ability to adapt, large facilities are more likely to botch an outsourcing contract.
Another mistake that clients can make in outsourcing customer service work offshore is to not budget for adequate training time. In India and Pakistan, for example, few people have checking accounts. So customer service agents might need to be trained about basic financial processes in the U.S. before they can receive more advanced training, e.g., what is a personal check, what does it look like, what do the numbers mean, how is it processed, and how credit ratings operate.
Maintain Momentum
There are three things that are needed from a service provider to keep an outsourcing arrangement dynamic and effective, particularly for customer service programs:
Constant communication — service providers need to call the client every morning, even if there is nothing new to report.
Reporting — especially with metrics that scale down to individual agent performance so that you can see if one agent is taking 90 percent of the orders, for example. When you see unusual metrics, investigate. In the case of the agent with 90 percent of the orders, that agent might not be following proper procedures and those orders might ultimately be rejected.
Have the service provider develop and implement an action plan when things go awry.
Do you have questions on how to make an outsourcing project work? You may post your questions in the Talkback section below.
---
Anthony Mitchell
, an E-Commerce Times columnist, has beeninvolved with the Indian IT industry since 1987, specializing through
InternationalStaff.net
in offshore process migration, call center program management, turnkey software development and help desk management.
---