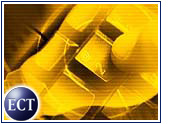 Remember when e-commerce used to be about the technology? Never mind profitability ratios or shakeouts. In the beginning, it was all about the high-tech novelty of shopping online, the excitement of the "never before." Isn't that why we started paying attention in the first place?
However, the first wave of e-commerce companies found out the hard way that no matter how new or different their tech advances were, it was the quality of the online shopping experience that counted most, not how high- or low-tech it was.
That is still the case today. Take a look at what's new in the e-commerce technology realm and it is clear that customer experience is king.
"The most significant innovations from a technological standpoint fall into two areas, one focusing on improving a site's experience itself, and the other the actual customer experience," Elaine Rubin, chairman of Shop.org, the online arm of the National Retail Federation, told the E-Commerce Times.
Oh, Natural
When it comes to improving site experience, nothing seems to generate as biga buzz in the industry as these three words: natural language search.
No matter how incredible your product, or how great your online customerservice, customers are far more likely to purchase from you if they are ablefind exactly what they're looking for.
According to a recent Forrester Research study, 76 percent of tested Web sitesearch engines failed to show all relevant search results. Luckily fore-tailers, "archaic" Boolean logic search engines are on the way out.
"Natural language searches don't require consumers to change the way they would ask questions in an offline retail store," said Rubin. "They allow for less specific search parameters and a much freer type of search experience — with better results."
Being There
Instead of conducting a key word search on an apparel site for "sweater," for example, a natural language search lets consumers enter more precise and more conversational language into the search engine, such as, "Show me all your small angora turtleneck sweaters."
Users can also ask follow-up questions torefine the first one, such as, "Which ones come in blue?"
IBM's Conversational Services division, SpeechWorks International and others have been busy in the natural language market for some time.
Match Me
Startup company EasyAsk claims that its engine achieves precise matches over 90 percent of the time. If accurate, those numbers have the potential to dramatically increase a Web retailer's customer retention rate, as wellas its conversion rate.
EasyAsk says it enables e-tailers to learn from the searches that are conducted by its users. It gives companies the ability to conduct detailed analysis of search queries and results, as well as personalize the results and prices for each customer.
According to Rubin, natural language engines are already being employed by severalmajor e-tailers, mostly in the apparel and soft goods industries.
Face-to-Face
The biggest irony in the evolution of e-commerce technology may be the increasing efforts by e-tailers to recreate the offline shopping experience as closely as possible.
However, even sites like Amazon, that excel at creating a genuine customer experience, have yet to leverage one of the biggest advantages of offline channels: direct face-to-face contact with a salesperson.
If a new company called Finali has anything to do with it, that may be about to change.
Finali creates personal assistant characters, called netSages, that whileappearing live to site customers, are actually automated videos of realpeople offering help with virtually any aspect of the shopping experience, including policies, product availability and technical support.
Talking Back
Each video response by a netSage is prompted by a user's selection from a series of help links, so customers feel as though they are receiving directfeedback from a real sales assistant. In addition, users can switch to alive online specialist at anytime during the process.
The netSages can be customized for each e-tailer, and they also collectdemographic data from the customer, with a success rate that Finali claimsis three times better than using standard request forms.
NativeMinds is another mover in the virtual interaction arena. The San Francisco-based company, which counts the Ford Motor Company and Oracle among its clients, builds and maintains automated online customer service and support agents called vReps.
Using the company's flagship product, NeuroServer, vReps answer customer questions via two-way, conversational dialog.
Social Hour
According to Rubin, virtual representatives are the result of many years of psychological research on how people interact with computers and technology.
"It's very smart," said Rubin. "[Finali] realizes broadband isn't hereyet and what will get people to buy more can all be treated through thisautomated sage. We'll see a lot more of this kind of social interface."
Dell, BMW, and Amazon are some of the major e-tailers already on Finali's client list.