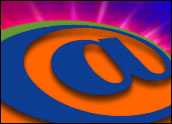 In a move that confirms the U.S. government's recent emphasis on seeking cloud-based information technology solutions, the United States General Services Administration has awarded a contract for converting the agency's email system to a cloud platform. GSA gave the US$6.7 million, five-year task order to Unisys, which partnered with Google, Tempus Nova, and Acumen Solutions to compete for it.
"Cloud computing has a demonstrated track record of cost savings and efficiencies," said Casey Coleman, GSA chief information officer. "With this award, GSA employees will have a modern, robust email and collaboration platform that better supports our mission and our mobile work force, and costs half as much," she said.
Enterprise Application
While some federal agencies have moved parts of their organization's email systems to cloud platforms, the GSA contract marks the first time a federal agency will adopt a cloud-based system for email on an enterprise, or agency-wide, basis.The migration will result in a 50 percent savings over the next five years when compared to current staff, infrastructure, and contract support costs, GSA said. Nearly 17,000 GSA users will be affected by the change.
GSA's decision to move to the cloud occurred in the midst of a policy change spurred by the Office of Management and Budget to seek more dynamic and efficient IT solutions. In a report on its email capabilities, GSA said that its existing infrastructures were "not adequate" for the future.
"They consist of aging, site specific servers, with limited redundancy and inconsistent archiving capability. In addition the current email system makes it difficult to manage and retrieve emails associated with legal matters. In-house upgrading and replacement will be both expensive and disruptive," GSA says in a bid invitation briefing document.
In conformity with a May 2009 White House directive, GSA explored innovative alternatives and found that "traditional outsourcing and system integration support is insufficiently adaptive and costly and should be replaced by commodity services with a Software as a Service (SaaS) Cloud computing strategy," the briefing document says. GSA's current system relies largely on an IBM Lotus Notes and Domino software platform.
The agency's needs caught the attention of Vivek Kundra, U.S. chief information officer. "GSA's current environment lacks the level of integrated features that are commercially available. GSA requires a greater use of features such as integrated messaging and collaborative tools to support its mission. The storage associated with e-mail archiving continues to grow and is costly to manage," Kundra said in a blog post.
Cloud Matches GSA Requirements
GSA's requirements appear to dovetail with the features available through cloud computing. One of those features is scalability — the capability to add users in a cost-effective manner. GSA's system, for example, may ultimately be expanded to 30,000 users, according to its contracting documents.
The social networking capability facilitated in a cloud system was also attractive. GSA required that an updated email system provide an effective collaborative working environment. In terms of cost controls, GSA sought to reduce in-house system maintenance with system tools that provide business, technical and management functions. Lastly, the agency required appropriate security and privacy capabilities.
"This is a major step forward in terms of the government's move towards cloud computing. We applaud GSA's vision in embracing the cloud and leading the government in pushing forward the administration's 'Cloud First' strategy," said Venkatapathi Puvvada, vice president and managing partner for civilian agencies in Unisys' federal systems unit.
As a result of gaining first-hand experience with a major cloud installation, GSA will develop "a major advantage in its ability to provide cloud-based solutions to its government customer agencies through its full portfolio of government-wide acquisition contracts," Puvvada told the E-Commerce Times.
"This decision is a clear signal that the federal government is headed to the cloud. Google Apps has seen incredible momentum at the state and local level — and we're excited to see that same kind of rapid adoption on the federal level as well," David Mihalchik, a business development executive at Google, told the E Commerce Times. "Other agencies will be looking closely at what GSA has done."
The system will feature several applications including Google Gmail, Google Calendar, Google Docs and Google Sites. GSA will tie all of its 17 locations, including its international offices, into the system. The email migration will begin next year.
"By making this switch, GSA will benefit in a number of ways," Mike Bradshaw, director of Google's federal enterprise team, said in a blog post.
"Modern email and collaboration tools will help make employees more efficient and effective. Google Apps will bring GSA a continual stream of new and innovative features, helping the agency keep pace with advances in technology in the years ahead," he noted.
"Earlier this year, Google Apps became the first suite of Cloud computing email and collaboration applications to receive Federal Information Security Management Act (FISMA) certification, enabling agencies to compare the security features of Google Apps to that of existing systems," Bradshaw added.
Unisys will oversee the implementation aspects of the contract for adopting Google features. Tempus Nova is a migration services specialist, while Acumen Solutions provides IT consulting services.
GSA Sets an Example
In its role as a major procurement agency within the federal government, GSA's adoption of any innovation provides a showcase opportunity for new systems, as well as vendors.
"As the government's lead agency for the implementation of cloud computing, GSA's actions are basically its way of serving as an example to other agencies. In order to inspire other agencies to adopt cloud computing, GSA has to show that it is fully invested that technology itself," Deniece Peterson, industry analyst at INPUT, told the E Commerce Times.
"By implementing an agency-wide solution, GSA accomplishes that. The more the early adopters such as GSA, the Interior Department, and the Defense Department expand their use of cloud technology, the more of a statement it makes about the government's commitment to cloud utilization as a long-term priority," Peterson explained.
GSA's decision to switch to Google Apps resulted from a competitive RFP, or request for proposal, process that took place over six months. The agency used its recently adopted Alliant procurement mechanism, under which multiple vendors qualify for contracts under an umbrella approval process. Participation as an Alliant contractor allows vendors to then bid for specific agency task order agreements. IBM and Microsoft also competed for the contract.