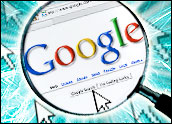 Google has quietly unveiled a search-within-a-site feature on its main Web search engine, giving users the ability to refine searches before going to a merchant or publisher's page.
The company launched search-within-a-site on March 5 after several days of testing, according to a posting to the official Google blog. The tool grew out of observations by Google about the way Web search was being used to navigate, said software engineer Ben Lee and Product Manager Jack Menzel.
Rather than remember the specific URL (uniform resource locator) of a Web site or a page within a larger site, Google said, users can simply type part of the name of the site into Google.
Teleporting on the Web
"We call this 'teleporting,' and we're pleased that we have been able to minimize the need to remember an alphabet soup of .coms, .nets, and .orgs out of everyone's lives," the duo wrote. "However, one of the trends we noticed while studying teleporting was that there were lots of searchers who would type the name of a specific Web site as if they wanted to teleport, but would then immediately issue another more refined search within this site.
"Through experimentation," they added, "we found that presenting users with a search box as part of the result increases their likelihood of finding the exact page they are looking for."
The secondary search box will only appear when the search engine detects a user wants more refined results within a specific site.
The secondary search box approach is triggering pushback against Google, because the two-step search process could enable Google to place more keyword advertising and may also reduce the amount of time a user spends on a destination site.
Missing the Splash
For instance, rather than clicking through to the Target.com home page when it appears in search results, a user could enter a secondary search term into the second Google box that appears within the results for Target. If that user typed in the name of a toy, for instance, he could click through to the product page directly.
While that may shorten the shopping process, it would also represent an end-around on the Target home page, where daily specials, special offers and other promotions may be featured. Perhaps more importantly for e-commerce sites, the ads Google serves to the secondary search result may include those of competitors from the original search term.
For instance, a search on the term "Wal-Mart" returns as the first result a link to Wal-Mart.com and secondary links to sub-pages on the site. It also returns a second-search box. Typing "PS3" into that second box returned a page of Wal-Mart.com pages where PS3s and accessories are sold as well as two "sponsored links" advertisements, one of which featured an offer from Wal-Mart competitor Buy.com.
The latest conflict reflects tension within Google that goes to its very identity, said Sterling Market Intelligence Founding Principal Greg Sterling. Google and others have moved aggressively toward a universal search results page that blends algorithmic results with content a search company is trying to promote, as well as local results, video and image results.
As a search engine, Google's main mission was to refer people to the information they were looking for in the shortest time possible, but to be the growth-stock star many view it as, it may be more motivated to keep people within Google properties longer so they can be shown more ads, which drive revenue.
"The way results are being presented is constantly evolving," Sterling told the E-Commerce Times. Search marketers have been forced to adapt before and will have to do so again to meet the new realities.
Helping or Hurting?
Google appears to be using the site search feature only for certain sites. For instance, Wal-Mart and Target both call up second search boxes, but searching for "Amazon" does not return the site search box along with Amazon.com site results. Likewise, "The Washington Post" and "Seattle Times" search queries both return the box, while "The Boston Globe" does not.
Though some merchants object to the feature, others may find it helps shoppers arrive at the items they're looking for faster.
Though they have improved by leaps and bounds in recent years, e-tailers' site searches have had widely different levels of quality in the past, noted Forrester Research analyst Carrie Johnson.
"Shoppers are often frustrated by the lack of consistency in site searches," Johnson told the E-Commerce Times. "Of course, the quality of the results users get from Google will depend on how up to date a site's content is as well."
E-tailers have already begun to recognize that users enter their sites by multiple pathways, she added, and progressive retailers are adjusting their sites accordingly, displaying current promotions so they show up on multiple pages, for instance.