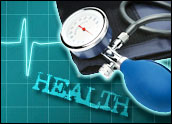 Google is offering a limited trial of a feature that offers people conducting searches of medical terms the opportunity to engage in a video chat with a health professional via its Helpouts service. Helpouts, which launched last November, connects users with experts in a variety of fields such as Art & Music, Fitness & Nutrition, and Health.
The experts typically charge a fee for their service, but Google will cover all fees for users who engage with a health professional via the new search feature during its test period.
The new feature initially was reported on Reddit. Google subsequently confirmed the tests were taking place.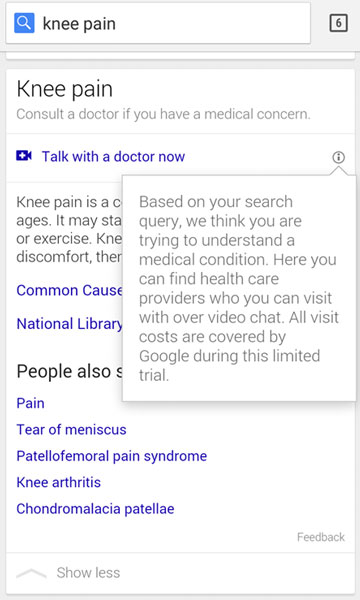 "When you're searching for basic health information — from conditions like insomnia or food poisoning — our goal is to provide you with the most helpful information available," Google spokesperson Liz Markman told the E-Commerce Times. "We're trying this new feature to see if it's useful to people."
Take 2 Pills and Chat in the Morning
Google Helpouts has not attracted widespread media attention, but it currently has more than 420,000 followers.
"This is really just leveraging social networking for the purposes of medical assistance, but it is an important step to providing 24/7 access to medical providers, and it could provide access to doctors anywhere in the world, eventually," said Jim McGregor, principal analyst at Tirias Research.
"This could change the face of healthcare," he told the E-Commerce Times.
"There are so many aspects of healthcare that need to be improved, including the use of big data for analysis and feedback, the use of mobile solutions for real-time diagnosis, and low-cost services on a global basis," McGregor said. "This could be the first step to implementing a platform that can address all these issues and provide real accountability."
Remote Care
Advice provided through the Helpouts service would be limited by its very nature.
"The doctor is not there is person and is limited to the information the patient provides. So, the diagnosis may be limited and has the potential to be inaccurate," McGregor noted.
"However, for many cases, this could save consumer and the insurance industry time and money, especially if you can leverage doctors in other regions," he suggested. "As mobile tools advance — such as though the tricorder X-prize sponsored by Qualcomm — these tools, in conjunction with easy access to doctors, could change the face of healthcare."
Though a Helpouts chat won't replace a visit to the doctor, it could help determine if a follow-up office visit is necessary, or if a medical issue has the potential to be serious.
"Google's new Helpouts chats with doctors is meant to address one of healthcare's most pressing problems: determining if or when a patient should schedule time for an actual office visit," said Charles King, principal analyst at Pund-IT.
"At this point, the issue is handled in a piecemeal fashion with everything from online FAQ lists for specific ailments to calling centers where medical assistants answer basic questions and refer patients for follow-up calls with nurse practitioners or doctors," he told the E-Commerce Times.
"The primary benefit of Google's solution appears to be the promise of simplifying and streamlining this process by providing patients ready, secure access to actual MDs," King pointed out. "That could, and should, help patients make quicker, more accurate decisions about follow-up care."
Helping Google Get Into Healthcare
Helpouts could help Google become the go-to place for remote healthcare consultations.
"First, Google becomes the preferred platform," said McGregor. "Second, Google can establish business models around the services provided. Google gets more preference from users and another revenue stream."
It could have advantages for the overburdened healthcare system as well.
"In regions and systems beset by shortages in healthcare providers, this could be a real boon for both patients and overworked doctors," said King.
"It could also be a great solution for rural areas where healthcare services are limited or non-existent," he added.
"The challenge will be in determining whether Google's solution works better or more seamlessly than other existing options. If it does, the company could add substantially to its growing position as a provider of business-focused communications technologies, such as its Chromebox for Meetings offering," King said.
"That should deliver some short-term gains for Google," he noted, "but its positive impact would be far longer and greater if the company became the patient communications enabler of choice for HMOs and similar organizations."