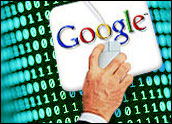 In an early sign of the expanded presence Google intends to have in the online ad world now that it has closed on DoubleClick, the search giant Thursday launched a Web advertising management tool aimed at smaller publishers.
The company formally announced Google Ad Manager after several months in testing; it is meant to complement an existing product from DoubleClick, known as "Revenue Center."
DoubleClick's Revenue Center targets larger publishers with their own advertising sales forces, said Google Senior Product Manager Rohit Dhawan. Ad Manager is meant to be a self-service tool to help smaller publishers manage the scheduling, placement and pricing of ad inventory, whether those publishers sell the ad space directly or run them through a third party network.
Managing Available Inventory
Ad Manager is being made available for free, and also includes analytical components to help publishers understand which ads are performing the best. With the tool, publishers can tag ads for specific locations on their Web pages.
"It is a challenge for publishers to effectively manage their available inventory and ensure all of their clients' campaigns serve on time without a sophisticated ad-management and ad-serving solution," Dhawan said.
DoubleClick charges clients to use its Revenue Center product; there are no plans to change that arrangement, Google said. Ad Manager is able to handle text, graphical and video advertisement.
Integration Contemplation
Ad Manager remains in beta form and publishers must be invited to use it for the time being. Once they are invited to use the Web-based manager program — offered on a hosted basis similar to the Google Apps tools — publishers do not have to use Google's advertising services, such as AdSense.
However, Google is hoping that users of the platform will choose to turn over their remnant inventory — space left over after directly sold ads are placed — to AdSense or other Google programs.
Ad Manager launched just days after Google closed its US$3.1 billion acquisition of DoubleClick, the interactive advertising giant. The purchase was held up for close to a year as regulators in the U.S. and Europe reviewed it for antitrust implications. In the end, the deal was cleared to proceed without any conditions.
Getting DoubleClick on board is aimed largely at helping Google diversify its revenue base and reduce its reliance on text ads served up along with search results and on Web sites. While those types of ads still dominate the online marketing landscape, display ads — especially those that also come with contextual relevance — are staging a comeback, and Google is not a leader in that category, noted Forrester Research analyst Shar VanBoskirk.
"DoubleClick makes Google a one-stop shop for online ads," she told the E-Commerce Times. While DoubleClick's clients include major consumer companies, the new platform is aimed at making Google more of an intermediary even among small publishers and in situations where it is not delivering the advertising, such as cases when sites sell their own ads directly.
Forrester has estimated that interactive marketing will be worth $61 billion by 2012, with much of that money spread out over multiple avenues, from video and display ads to e-mail, search and social networking, VanBoskirk added.
Up in the Cloud
This week also saw Google's YouTube strike a deal to have its user-generated video clips delivered to television sets through the TiVo digital video recording service. That linkup and the DoubleClick integration could both be part of an emerging video ads strategy.
In fact, Google may already be thinking beyond the next wave of display ads toward the video advertising play that is just now starting to become a reality. More than 80 percent of all U.S. Internet users will consume online video by next year, compared with just over 60 percent in 2006, According to eMarketer Senior Analyst David Hallerman.
Smaller publishers may be more likely to need a third party's help or a strong self-service platform to places, source and manage video advertising — services Google will be ready to deliver through its DoubleClick arm.
Even though the choices for viewing online video have exploded recently, "Internet video is still new, and the choice of offerings is still experimental," Hallerman told the E-Commerce Times. While YouTube is still seen by many as a novelty site for viewing offbeat user content, it could grow along with the video Web itself. "We're just beginning to see the changes that will unfold over the next decade."
Several Web media and information sites have been using early test versions of Ad Manager, Google said.
Erin Teare Martin, the advertising manager at Infoplease.com, said the site improved its delivery rate of advertisements by as much as 15 percent, and because Ad Manager is a hosted solution, was able to free up reduce the server space and other resources previously being used to manage ads.