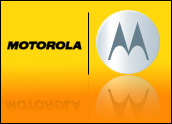 Google has received multiple offers for the cable box division of Motorola, according to reports that surfaced Monday.
It may now be considering bids for the set-top business from two companies, Pace and Arris Group, both of which are manufacturers of cable equipment. What makes a potential deal all the more interesting is that it is likely that Google would provide financing to whatever prospective buyer comes forward to help finalize the deal.
Google acquired the set-box business when it purchased Motorola earlier this year for US$12.5 billion. At the time, speculation ran high that Google may have been looking to the set-top division as a way to develop its anemic Google TV business, but it now looks to be tuning out.
Still Pruning
More than 17,000 patents were at the heart of the Motorola acquisition. Since completing deal, Google has downsized the company, but it's clearly not yet finished with that. Google said Monday that it would close Motorola Mobility's operations in South Korea, cutting about 500 jobs. This follows a decision last month to shut down most international Motorola websites and lay off about 4,000 workers.
The Motorola Home Businesses, which produce the set-top boxes, have long been rumored to be headed to the block as a way for Google to recoup some of the billions it spent to acquire Motorola Mobility.
"Google never really spelled out what they wanted with Motorola with the acquisition, so it clearly wasn't everything that had Motorola stamped on it," said telecommunications analyst Jeff Kagan.
Motorola did not respond to our request for further details.
Resetting the Box
Google has been trying for several years to get into the living room through the TV, but it isn't the first company to stumble in its efforts. Apple's first outing with Apple TV also failed to connect with viewers.
"The confluence of TV and computing seems like a no-brainer from a technological standpoint, but that optimism disguises the challenges of attempting to make a marriage of two very distinct, often oppositional cultures," said Charles King, principal analyst with Pund-IT.
Although the rumor mill has been buzzing about Apple's big plans for a complete reboot of Apple TV, at present it is still just a vague promise.
"Any further talk about Apple TV should be considered unsubstantiated rumor until the company actually launches a commercial offering," King cautioned.
The Motorola Equation
Given that Apple and Google have failed so far to win the struggle for the living room, why is Google giving up the chance to use Motorola's established set-top business? One reason could be that it isn't the right connection.
"Motorola has been in the top three of set-top boxes forever, and they've been doing big business in set-top boxes for a long time," said Jordan Selburn, senior principal analyst of consumer platforms at IHS iSuppli. "The thing from the very get-go is that the set-top operation wasn't a good fit with Google."
The cable operators who were doing business with Motorola may not have wanted to bring Google TV into people's homes, Selburn told the E-Commerce Times. "It never really made sense. It was putting a round peg into a square hole — but now they can probably get a good price for that business."
Selling off the division suggests that Google has reassessed its original plans for the future of conjoined TV and computing devices.
"That makes it about the gazillionth IT company to head down and get bogged down on this road," said King. "If anyone doubts that statement, consider the billions IT companies — including Microsoft — poured into cable TV companies during the 1990s."
Buyers for the Boxes
The difference in this case is that Google could recoup some money by selling off the unit to a company that knows the business.
"Pace and Motorola would be an absolute monster," iSuppli's Selburn observed.
Such a sale might also be good news for those in the division, who — unlike many in South Korea or elsewhere — could still have a job if the right cards are played.
It should also work well for Google, said King. "By taking set top boxes off its plate, the company should be able to focus on meatier fare, like dominating the online advertising and smartphone markets."