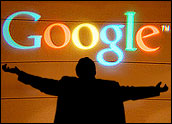 Hoping to attract and retain top talent as it continues to grow at breakneck pace, Google said Tuesday it would institute a unique program to enable employees to directly sell their vested stock options.
Google plans to work with Wall Street banking house Morgan Stanley to establish an online auction system through which certain employees can sell vested stock options to outside buyers, presumably financial institutions, though the identities of those who will participate on the buying side has not been revealed.
Recruiting Ploy
The program, known as "Transferable Stock Options," is expected to go live in April. Currently, some 6.6 million share options would be eligible for trading, and Google plans to take a charge to account for the potential higher costs involved.
For employees, the new program provides an alternative to the process of first exercising vested options and then selling the shares they gain in doing so. That process is often a complex one for employees because options can involve complicated tax liability considerations, which may be especially pressing for some Google employees, given that the stock is now trading at US$480 per share.
Google announced the offering in a note on its official Web log. In it, Allan Brown, the search giant's director of recognition and human resources systems, said the program is part of a larger plan to attract and retain the world's best talent.
"We aim to be innovative," he said.
Tangible Benefits
Stock options are vigorously traded on the open market, Google noted. With an auction-style system, Google employees will be able to benefit from competitive bidding for their options.
"Typically, employees get value from stock options by exercising them after vesting and then selling the stock they get from the exercise at a higher price, provided the company's stock price has appreciated since the time of grant," Brown wrote. "With the TSO program, employees will also be able to sell vested options to the highest-bidding financial institution, which may be willing to pay a premium above the difference between the exercise price and the market price for Google stock."
The online system will not only show employees what options are currently selling for and what bids are being made, Brown said, but also enable them to calculate the value of their options if they choose to exercise them and turn them into actual shares.
Only post-IPO options will be eligible for the program, and the top 13 executives will be excluded from participating, Google noted.
The system will make stock options value "much more tangible," Brown claimed. Employees will have to make their own judgments about whether they should consider giving up their options based on prices being offered or hold on to them due to the potential that the stock will rise and become more valuable.
"By showing employees what financial institutions are willing to pay for their options, it is made clear that the value of their options is greater than just the intrinsic value," or the difference between current trading prices and the prices on the day they were granted.
Tried and True?
The options program may be most valuable to recently hired employees or those considering joining the still-growing Google. Having recently hit $500 per share, the stock may have little room left to grow. If that's true, options granted when Google hit its all-time high of $513 last month, for instance, could be worth less than that amount in the future.
If nothing else, the recent options have an intrinsic value that is far less than those granted shortly after the IPO (initial public offering), when stock traded at one-quarter that price.
That, in turn, may help Google convince employees to come aboard or stay at a time when the lure of starting up new companies is again as strong as it was during the dot-com boom. Google's decision to purchase the one-year-old YouTube.com for $1.65 billion and other sudden success stories may prove a strong draw for software engineers and others key employees whose presence is necessary to drive Google forward.
"Keeping employees is a challenge for every company — and for tech companies, in particular — because of the opportunities that exist elsewhere," Joseph Rich, president of executive compensation consulting firm Pearl Meyer & Partners told the E-Commerce Times. "Options have been a valuable tool because of the upside they represent. When that upside appears limited, the options are less of a draw, so companies have to make adjustments."
While Google's approach may be considered innovative, it is rival Microsoft that actually might have paved the way for the new program. Microsoft offered a one-time window for employees to directly sell options in 2003 when many of them were under water. That could have given Google confidence that regulators would sign off on its approach. Cisco Systems also has an options valuation system in place.