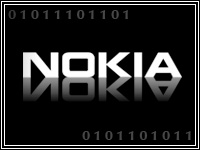 Mobile phone giant Nokia posted a loss of US$1.74 billion on Wednesday in its second-quarter earnings report. Overall sales for the one-time dominant company were down 26 percent year over year, while smartphone sales were down by a third in the quarter.
However, if there is a bright spot in this report it is that it could have been much worse. In fact, this loss is actually less than expectations. And with a partnership with Microsoft that would have Nokia handsets use the Windows Phone operating system, Nokia could actually see a turnaround.
Nokia also reported that it had shipped 4 million Lumia smartphones, which is double the number shipped in the previous quarter. While that number pales compares to the number of Android smartphones or iPhones shipped, it could be a sign that the company is once again heading in the right direction.
"The latest earnings report reflects the difficult cost-cutting efforts made by management and shines a ray of hope for their future," said Josh Crandall, principal analyst for Netpop Research. "They are conserving cash and preparing for their last stand — the Windows 8 launch."
Nokia did not respond to our request to comment for this story.
Fall From Grace
Nokia is just one of multiple companies in the mobile phone space that have seen a decline in sales as customers have moved to iPhones and Android smartphones in a very short time. In fact, the two leading operating systems weren't even in the market a decade ago, and their respective surges ate into the shares of Nokia and other players, such as Research In Motion and Motorola.
"I have watched Nokia fall from greatness over a few short years," said telecommunications analyst Jeff Kagan. "They were the No. 1 handset maker in the regular handset arena. RIM was No. 1 in smartphones. Then five years ago, Apple and Google changed the marketplace with the iPhone and Android. Since then, Nokia has been in a dive, and they haven't pulled up yet."
Unlike some of its rivals, Nokia still has cash reserves to get it through this transition period, though. For now, it seems that the company can hang on — but for how long is the question.
Can Microsoft and Nokia Compete?
While the Lumia hasn't seen the same level of sales as the iPhone or numerous Android devices, it could be seen as either the turnaround for the phone maker or a gamble that won't pay off.
"They partnered with Microsoft on the Lumia with hopes this would be what they needed. It wasn't," Kagan told the E-Commerce Times. "Nokia has to update and expand their brand. Right now, their brand means plain old wireless handsets, not smartphones."
To do this, Nokia will also have to update its technology and create a buzz.
"So far, they have not done so on their own or with Microsoft as a partner," added Kagan. "Of course, Microsoft has not been successful in this wireless space over the last decade either, so maybe they chose the wrong partner."
Given that Samsung and other handset makers have done very well with Android only reinforces that sentiment.
"Nokia has made clear mistakes transitioning to Windows [Phone] — locking themselves into an exclusive relationship and ensuring an upgrade path for early adopters who purchased the Lumia phones," said Crandall, "but management has responded with swift, significant changes. I look forward to seeing new devices launched in fall 2012 that take advantage of Windows 8 and benefit from the access to corporations that come along with the Windows platform."
Next Steps for Nokia
If the Microsoft gamble doesn't pay off, the question is whether the company will go the route of Motorola and Palm, and be purchased by another company. In fact, given its assets, it could be quite desirable to many players in the mobile phone arena — but a bad turn for the industry as a whole.
"Nokia has an incredible trove of intellectual property and brand equity," said Crandall. "It would be a huge loss if Nokia and Microsoft can't take advantage of it during the next six to 12 months."
While the company likely won't want to be bought at present, too many quarters like the recent one might put Nokia in a position where it doesn't have a choice.
"I think they might consider being acquired by another company interested in the space," added Kagan. "The thing is we just don't know yet what the future is for Nokia."