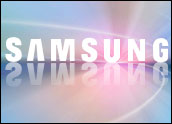 Samsung overtook Nokia to become the world's top cellular phone maker earlier this year, shipping more than 92 million handsets in the first quarter. The company's Galaxy S II smartphone had stellar sales, reaching 20 million.
The third time might be more than the charm — it could be big on an intergalactic scale, with some 9 million pre-orders reportedly placed for the upcoming Galaxy S III, which will debut in Europe on May 29.
Those pre-sale numbers, reported by Reuters and first published in the Korean Economic Daily, do raise a couple of questions, however — not the least of which is whether they will translate into actual sales.
Samsung did not respond to our request to comment for this story.
Bullish or Just Bull?
"I think it is always hard to pin down pre-order numbers and whether the buyers will come through or not at the end of the day," Charles King, principal analyst at Pund-It, told the E-Commerce Times.
The reports of 9 million pre-orders were from more than 100 global carriers — but again, these are just pre-orders, not actual sales. Handsets that could eventually remain unsold would be returned to Samsung.
However, as the company's smartphone facilities are running at full capacity and producing 5 million phones per month, it is unlikely the manufacturer expects to see major numbers of returns. The European release later this month could determine where the bar is set, at least to a point. The handset will arrive in the United States as a 4G LTE-optimized version later this summer.
"The news about the pre-orders, if it is true, strikes me as quite interesting," said Wayne Lam, senior analyst for wireless communications, at IHS iSuppli. "The phone is being launched in Europe, and we know the market is quite fickle. Everywhere else in the world is crazy for iPhone, but Europe is a mixed bag."
Some of the pre-orders could be a result of buzz about the handset, but they could also represent an iPhone backlash.
"I'm not sure how well that reads into the global market," Lam told the E-Commerce Times.
It could also be media perception, he suggested. "Reuters has been a little bullish on Samsung, they've led the media in a biased view, in my opinion."
Called Out?
So if the numbers are inflated because they're just based on pre-sales, why hasn't this been more soundly called out? It could be the Facebook factor.
"It is mostly because of Facebook," said Lam. "I think this is big news, but it isn't really being covered and questioned."
However, even if the numbers are too high, Samsung will likely have a stellar hit with the phone — which could be another reason why the pre-order numbers haven't been questioned.
"Whether or not that figure is true or just inflated, it is still multimillions of pre-orders," added Lam.
Shooting for the Stars
The other factor is that the iPhone 4S arrived last fall, and consumers looking for the next new thing may be looking not at Apple but at emerging power player Samsung.
"We are seeing that Samsung will overtake Apple in actual smartphone sales," said Lam. "We'll probably see Samsung pull ahead at least until the next-generation iPhone spurs another push."
More importantly, this is also a shift from being an Android handset to a Samsung handset. Even though the handset does run Android, the attention is on Samsung.
"This shows that the smartphone market is more than just Apple and Google," said telecommunications analyst Jeff Kagan. "It is the next generation, and that is almost always better than what came before."
Brand Awareness
Samsung has created a brand that goes beyond mobile phones. As many consumers have other Samsung products in their lives, including Samsung TVs in the living room, it likely is reaffirming why people may consider turning to the company for their phones.
"Absolutely," Kagan told the E-Commerce Times. "That is building the brand, even in the categories that aren't related. With a number of products, they know how to reach out and touch the market."
Users will have a lot to touch as well, as the Galaxy S III will offer a potentially game-changing 4.8 Super AMOLED 1,280×720 display; will run Android 4.0 Ice Cream Sandwich ;and features an 8mp rear-facing camera and 1.9mp front-facing camera for video chat.
"That large screen actually makes the iPhone's 3.5-inch screen seem minuscule," said Lam, who has an opportunity to examine the upcoming handset at last week's CTIA International Wireless 2012 trade show.
"Samsung is learning from Apple and trying to do one better," he remarked.
"Apple has been good at keeping ahead of the curve and we've seen that with the iPod, the iPhone and the iPad, but Samsung announced features that raise some questions as to whether it has gotten the jump on the next-generation iPhone," said King. "So unless Apple can create even better features, this could change the balance."