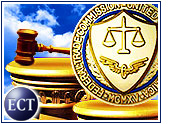 The U.S. Federal Trade Commission (FTC) said it has settled a case against a California Web site that claimed to offer an alternative cancer treatment. The commission also noted it has issued warnings to nearly 300 additional sites making "questionable" health claims.
The FTC said it levied a US$4.3 million fine against BioPulse International, which advertised two alternative cancer treatments online. However, the commission suspended the judgment against BioPulse, saying the company could not pay.
BioPulse used the Web to advertise two treatments it claimed could effectively treat cancer and other serious illnesses.
No Proof
One of the treatments, known as "insulin-induced hypoglycemic sleep therapy," involved a seven-week course of insulin injections and cost patients nearly $40,000. The other was known as "Acoustic Lightwave Therapy," which BioPulse claimed used high-frequency pulses to destroy organisms that caused a host of diseases.
The company offered its treatments in Tijuana, Mexico, outside U.S. jurisdiction. The FTC said BioPulse lacked evidence to show either treatment was effective or safe for patients.
"Health fraud trades on hope," said J. Howard Beales III, Director of the FTC's Bureau of Consumer Protection. "As today's announcements indicate, health fraud is an international issue, and cooperative enforcement across borders is essential to containing it."
Global Reach
The FTC said the BioPulse case is far from an isolated example.
As part of an international "health surf," the FTC issued warnings to 280 U.S. and overseas sites, ordering them to stop making unsubstantiated healthcare claims.
The third survey of its type, the project turned up 1,400 questionable sites, advertising cures or treatments for everything from AIDS and Cancer to arthritis. Of those, 200 domestic and 80 international sites received warning letters.
FTC spokeswoman Brenda Mack told the E-Commerce Times that those additional sites will be monitored for compliance going forward and that action will be taken where it is warranted.
"A lot of the enforcement actions are the result of consumer complaints, but we are also doing more monitoring of the Web on our own," Mack said.
Common Sense
While the FTC said it will continue to work closely with foreign government agencies and the Food and Drug Administration (FDA) to monitor online health claims, FDA Deputy Commissioner Lester Crawford said the best weapon is skeptical consumers.
"The common sense of individual consumers provides an extremely valuable tool in this fight," Crawford said. "If you see a so-called 'remedy' touted on the Internet, check with a healthcare practitioner, patient group or other independent medical sources before you buy it."
Big Dog
The FTC has become the governments lead consumer watchdog on the Internet.
In February, the agency settled cases against two Web sites that began to hawk Anthrax cures in the wake of the September 11th terrorist attacks and refused to stop after warnings from the FTC. Dozens of other sites shut down voluntarily rather than face civil actions.
More recently, the FTC said earlier this month it would launch a fact-finding mission aimed at determining whether individual states and private corporations have built barriers that are slowing the growth of consumer-friendly e-commerce.