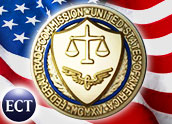 The Federal Trade Commission has barred an operation that offered bogus spyware detection scans. The free scanner "detected" spyware whether it was present on the user's computer or not in an underhanded attempt to peddle its non-working anti-spyware software, according to the government agency.
The U.S. District court has barred MaxTheater, the Spokane, Washington, firm behind the Spwyare Assassin product, and its principal, Thomas Delanoy, from making deceptive claims. The FTC will seek a permanent halt to the marketing scam and redress for consumers.
Ken Dunham, the director of malicious code research at iDefense, a Reston, Va.-based threat intelligence firm, told the E-Commerce Times that his firm has been watching this scam proliferate for many months.
"This scam has been very successful," Dunham said. "It was very strongly social engineered in light of all the growing malware, adware and spyware problems that we have seen in the past 18 months."
Maximum Scam
In papers filed with the court, the FTC alleges that Spyware Assassin and its affiliates used Web sites, e-mail, banner ads, and pop-ups to drive consumers to the Spyware Assassin Web site.
After exposing consumers to a litany of the dire consequences of spyware-infected computers, the Web site warns, "You WILL eventually experience credit card and/identity theft and your computer will ultimately crash and cease working for good. … It's not a matter of if, but truly a matter of when."
According to the FTC complaint, the Web site offers to scan consumers' computers at no cost to determine whether they're infected with spyware.
The free remote scan displays a pop-up message that states, "URGENT ERROR ALERT: You have dangerous spyware virus infections on your computer. Click OK to install the latest free update to fix these errors. Immediate action is highly recommended before you continue!"
Fraudulent Solution
During a second "local" scan consumers are warned that their computer is infected with spyware and a message flashes on the screen listing the names and file locations of the spyware on the system.
Even when the computer is clean of all spyware, the defendants report that spyware has been detected, and the file folders the defendants claim contain the spyware are either empty or contain files that do not contain spyware, according to the agency.
The pop-up that announces that consumers have spyware pops up automatically, even when the computer is clean and does not have spyware installed on it, according to the FTC.
Thirty-Dollar Deal
The defendants claim that the software they sell for US$29.95 will "remove all spyware programs and files" and will "prevent any future breaches." According to the FTC, the "anti-spyware" software does not remove all or substantially all spyware.
"People were easily duped into spending money for a bogus product," Dunham said. "You just don't know these days if what you are receiving is an advertisement sent as spam, or if it's fraudulent, or if it's going to do something even more nefarious, such as install Trojans or other types of malicious code."
Dunham said this FTC bust is probably just the beginning of government crackdowns on Internet fraudsters: "I expect to see additional actions taken by the government and other authorities to try to stop spamming, stop fraud and stop malicious attacks."