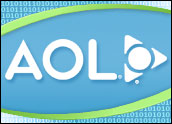 Two employees were fired and a top executive has voluntarily left AOL, the direct result of the public disclosure of millions of supposedly private search records.
AOL said Chief Technology Officer Maureen Govern is leaving the company and reports suggested that two other employees were dismissed. One was the researcher who put the data onto the Web and the second that researcher's direct supervisor, who reported directly to Govern.
The moves were necessary to help AOL address what has become a firestorm of criticism over the release of the search records of more than 650,000 users — a release that was apparently intentional.
The Electronic Frontier Foundation and the World Privacy Forum have both called for formal investigations from the Federal Trade Commission (FTC) in the aftermath of the data release.
The data made public was supposed to be anonymous, substituting random numeric codes for user names, but because some of the search queries contained identifying information, those manipulating the data have been able to identify at least one of the users.
AOL CEO Jonathan Miller announced Govern's decision to leave the company in a brief e-mail to employees. He said she was leaving immediately. Former CTO John McKinley will step back into the position at what Miller called "a critical moment for AOL."
Pledges to Do Better
AOL would not comment on the dismissal of other employees, but Miller said in an e-mail to AOL workers that improving privacy protections would be a top priority going forward.
"This incident took place because some employees did not exercise good judgment or review their proposal with our privacy team," Miller wrote. "We are taking appropriate action with the employees who were responsible.
"We are taking a number of additional steps, on top of our strong existing security systems, to help ensure that this type of incident never happens again," he added.
Those steps include the formation of a task force to be led by Vice Chairman Ted Leonsis, and the company's top attorney, to make recommendations about changing policies on how long search data should be stored and other aspects of the company's privacy policy. Fewer employees will have access to private data as well.
The additional security may help tamp down the outcry directed at AOL, but is unlikely to make the problem go away or prevent it from becoming a wider discussion about the prudence of having such data stored by search providers.
Bad Timing
Even though AOL has pulled down the data, copies are circulating around the Internet, with some marketing companies downloading the data to perform their own analysis, noted Electronic Frontier Foundation staff attorney Marcia Hoffman. "The risks are compounded as the data spreads," she said.
An FTC inquiry could result in fines or other penalties, but the search industry as a whole may be in the crosshairs of lawmakers, who have already begun to consider bills that would make it illegal for search companies to keep and store and share data that can be associated with individuals.
The timing of the controversy could hardly be worse for AOL. Parent company Time Warner is facing the task of restating more than six years of earnings as a result of accounting practices at AOL during the dot-com boom.
Meanwhile, AOL is in the early stages of an ambitious and transformative push to become more of a free Web portal, all but giving up on its original Internet service business to embrace an advertising-supported model.
At a time when it's undertaking such a gamble, which could make or break the company, the privacy outcry could undermine user confidence, said Gartner analyst Allen Weiner.
Still, many Web users already understand that their searches and other Web movements are being tracked, stored and analyzed. "Most users understand it's happening," Weiner said. However, that doesn't mean they want to be reminded of the risks through a public release of that data, he added.
Already, at least one software company has begun to market a tool that will make search histories harder to associate with actual users. Unspam Technologies said its "Lost in the Crowd" application will send false search data to major search engines to throw those companies off a user's Web trail.