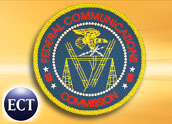 Regional phone carriers saw their stocks rise today as investors cheered the prospects for their long-range strategy of selling more bundled services following a Federal Communications Commission (FCC) ruling that freed them from having to offer high-speed Internet access to non-phone customers.
The FCC on Friday ruled, in a contentious and split vote of 3-2, in favor of BellSouth, which had asked the commission to block state regulations requiring that it and other carriers offer DSL service to those who get their telephone service from a competitor.
View on Competition
Analysts viewed the ruling as a protection of the investments that the companies have made in their high-speed networks and say it could clear the way for another burst of such investment and expansion — and hasten the inevitable clash for customers between cable companies and telcos.
Independent telecom analyst Jeff Kagan told the E-Commerce Times that the ruling was expected given the FCC's view of the competitive landscape and the argument from the Baby Bells that they were being asked to compete with cable companies who are not subjected to the same requirements that they open their lines up to competitors.
"Making the DSL lines available to competitors was part of the early solution to get small competitors up and running, but no company should be expected to compete with competitors that do not have the same restrictions or hurdles," Kagan said. "Today a customer can buy high-speed lines from the cable company, the phone company and from a variety of other providers."
BellSouth appealed to the FCC late in 2003 after regulators in Florida, Georgia, Kentucky and Louisiana attempted to force the company to make available stand-alone DSL service. BellSouth said it had signed up about 8,000 such customers while the requirement was under appeal.
BellSouth had objected because the rules meant that customers of its competitors, in many cases companies that were leasing BellSouth lines to provide service, could choose not to buy its telephone service but still get DSL service.
The ruling is likely to mean more customers buying bundled services, a fact that helped drive BellSouth shares up 1.4 percent, shares of SBC higher by 2 percent and Verizon shares also slightly higher today.
Investing with Confidence
While appeals are possible and some states might want to pursue the case on behalf of their residents, the ruling could help spur phone companies to further invest in more high-speed networks.
"This may or may not be the last word since everything is always appealed, but its enough to let the Bells invest in rolling out their broadband services in order to successfully compete with the cable companies," Kagan added.
The impact on the industry might be muted by how rapidly it's changing, analysts say. It should tip the competitive scales in favor of the regional bells — Verizon, Qwest, BellSouth and SBC Communications — in the near-term.
However, the ruling is just one part of an increasingly complex telecommunications puzzle that is rapidly evolving through deregulation, consolidation and the convergence of what were once strictly cable TV companies and telecom firms onto the same turf.
Pieces of Puzzle
The U.S. Supreme Court tackles another aspect of that riddle this week when it takes up a case that could decide whether cable broadband providers must share lines with competitors.
In that case, ISP Brand X is appealing an FCC ruling that cable companies were not required to open up their high-speed networks to third parties.
Many analysts believe the rules formed by the 1996 Telecommunications Act are now largely outmoded by changes in the industry. For instance, with MCI about to be acquired, there will be no major long-distance-only companies left. And Voice over Internet Protocol (VoIP) technology was all but unheard of at the time.
The FCC ruling is also seen as a fitting swan song for FCC Chairman Michael Powell, whose resignation took effect last week. As was the case in this ruling, Powell often cast the deciding vote for the Republican majority and became known as a staunch defender of open competition and limited regulation.
Democratic FCC commissioners slammed the ruling, saying it would hasten the advent of massive bundles of services that could drive up the cost and limit options for consumers. In a nod to the potential fallout from the ruling, the FCC agreed to seek public comment on what impact, if any, tying new services with existing ones would have on competition.
Kagan said the entire debate might be moot because of how fast the industry is changing. "Today we do business with both a telephone company and a cable TV company, but tomorrow we will only choose one since all the companies will compete and provide all the same services," he added. "We won't call them telephone and cable companies. We'll just call them communications companies. The DNA of the entire industry is being re-written."