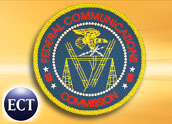 The Federal Communications Commission (FCC) decided today that telephone companies that offer high-speed Internet access do not have to share their wire lines with other DSL providers.
By classifying DSL as a information service, the FCC freed telecoms from federal telecommunications regulations. The Supreme Court had ruled earlier this year that cable companies such as Comcast, which offer high-speed modems, did not have to lease their cable to competing broadband providers.
SBC and Verizon, the former "Baby Bells", had said that they could not compete on level ground with the cable providers with the requirement in place.
Competing with Cable
"The changes will enable wireline broadband Internet access providers to respond quickly to consumer demand with efficient, innovative services and spur more vigorous head-to-head competition with broadband services provided over other platforms," an FCC press release said.
One analyst said the move was expected, but not necessarily a good idea.
"By phasing out UNE-P [unbundled network element pricing] regulation, the FCC effectively began limiting competitive access to individual loops last summer, so the fact that it also eliminated requirements for line sharing isn't a huge surprise," Lisa Pierce, vice president, Forrester Research, told TechNewsWorld. "I think it is a mistake, but then again, I think not requiring cable companies to open their lines to alternate ISPs is also a mistake."
Innovate or Die
She said users won't necessarily change broadband providers, but they could end up paying more and having fewer options.
"Eliminating the requirement for line sharing doesn't necessarily mean that users will only use one ISP, but it does mean the decision to use an alternate ISP will cost more," Pierce said.
"Thus the alternate ISPs must innovate, to bring their subscribers greater value than they can obtain via the incumbent LEC/MSO [local exchange carrier/multiple system operator] broadband, or they will wither and die — assuming no great mass market alternatives develops like WiMax or Broadband over Powerline (BPL). And neither of these, even if they ever get to be mass market on a broad geographic scale, [which is unlikely], will be really available in the next two years. So it's back to innovate or die."
The FCC grandfathered in access to alternate DSL providers, such as EarthLink, for one year. The telecoms must also continue to contribute to the universal service fund (USF), which subsidizes communications services in rural areas and for other reasons, for nine months, or less if a new subsidy system can be developed sooner.