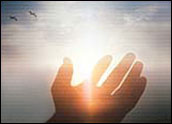 While ChurchPlaza started offline and moved to the Web, the WorldWide JudaicaStore began as a pure-play and looks toward a brick-and-click future.
The site launched in 1998 "to fulfill the ever-growing demand for Judaica in Jewish communities that do not have access to a local Judaica store," the company said.
JudaicaStore is the e-commerce component of JewishWeb, a content and networking site. JudaicaStore and JewishWeb CEO and president Raphi Salem told the E-Commerce Times that both sites evolved from Salem Global Internet, the Web design firm he started a year earlier with a $100,000 bank loan.
Chocolate for the Soldiers
Salem said because JudaicaStore is part of a Web company, it has low overhead and has already turned the profitability corner. "We hardly did anything in 1998, when we launched, but there are two times a year when Jewish people make a lot of purchases," Salem said, referring to Hannukah in December and Passover in the spring.
"The e-commerce component is 50 percent of what we're doing at JewishWeb. Many companies rely on content, advertising and subscriptions, but our pure-play pays for itself," Salem remarked. JudaicaStore's online catalog lists over 1,200 products for sale — more items than anyone in the industry, according to Salem.
Though the site is targeted primarily to consumers, JudaicaStore has also supplied organizations — among them the U.S. Army — with specialty goods. "Last year, the Army purchased a tremendous amount of chocolate gelt, dreidels and menorahs for a Jewish holiday party," Salem said.
According to Salem, both a brick-and-mortar counterpart to JudaicaStore and a B2B marketplace for the Jewish community are in the works.
"I can foresee a type of environment where you can not only purchase items for your home, but also get consultations for Kosher weddings, restaurants, and so forth," he said of the offline plans.
The B2B site, JewishIndustry.com, is already in the beta testing stage and is slated for a 2001 launch.
Small Businesses Tech-Skittish
Despite the market potential, the religion category may be one of the few sectors of e-commerce that is not yet plagued by overpopulation. According to Anne Jackson, Assistant Executive Director of the Catholic Marketing Network, most of the 1,750 Catholic retailers in North America are family-owned businesses with people in their 50s and 60s at the helm.
Many Catholic retailers "are still skittish about computers — fighting technology all the way," Jackson told the E-Commerce Times. "There is a growing sense that the big companies are already out there, so they don't have a chance. There is a very real possibility that they will be left behind."
The Catholic Marketing Network provides a liaison function, connecting manufacturers of religious goods with retail and e-tail outlets in the Catholic market. "Brick-and-mortars will always have a place serving local communities, but they need to jump on board with technology in order to compete," Jackson said. "They can be successful," she insisted, adding, "I see nothing but positive things happening for e-tailers of all sizes."
More than Money
Addison Dawson, owner of Catholic Family Catalog.com, has taken up the challenge. Dawson told the E-Commerce Times that he started up the Catholic religious goods store three years ago as a catalog business, but very soon turned to the Internet and threw all of his energy into building a Web site.
Though the family-owned business is a relatively small operation, Dawson said the site is competitive, offering substantial discounts on such items as gold jewelry and free shipping on Internet orders over $25.
"If we can't make it here, we're done," Dawson said of the pure-play venture. Commenting on the dot-com shakeout, he added, "A few years ago, I would have told people 'come on in.' I won't say that now. We'd be stupid not to be concerned, but if you're service-oriented and you take care of people, you'll survive."
Dawson plans to add more content to the site and said that he would like it to serve as a forum where Catholics can exchange ideas on child rearing, share recipes and build communities. "I'm in it for much more than a totally business-oriented deal," Dawson said. "You have to be savvy, but I think when people get good service, they see there's more to it than money."