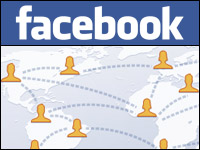 Interest in Zynga's various "Villes" may be dwindling, but Facebook this week reaffirmed its commitment to social gaming overall. In fact, they're going strong, the company maintained in a presentation Tuesday at the Game Developers Conference in San Francisco.
This came a day after a panel at the conference suggested that developers would be well advised to look away from Facebook and toward mobile platforms.
Facebook countered with some key statistics: More than 250 million people have been playing games on Facebook each month; as of February, 55 percent of the top 400 grossing iOS apps were integrated with Facebook; some 20 percent of all users play games on the social network; and game installs on Facebook have increased 75 percent compared with a year ago.
There is also money to be made, as the company claimed that more than 100 developers generated upwards of US$1 million each on Facebook last year, and more than $2 billion was paid out to game developers in 2012, with many top devs seeing record payments.
Facing the Future
To further help developers, Facebook launched what could be viewed as a significant "power up" — a Game Developer Center designed to allow them to develop with Facebook across multiple platforms including iOS and Android.
"The new center is a resource hub for documentation, case studies, information on how to be successful with Facebook channels, and features exclusively for game developers building with Facebook on Web and mobile," said Facebook spokesperson Malorie Lucich.
Gaming Growth
One year ago, Zynga's "Ville" empire started to collapse. Revenue from gaming began to decline, sending the company into a tailspin.
Facebook has experienced its own stagnation, but it could still be able to leverage social gaming.This time last year, Facebook claimed some 901 million daily active users. Its last official update in September put the number at just over a billion.
It appears that its gaming growth rate may actually be exceeding its user growth rate.
"As the market leader in social, it makes a great deal of sense for [Facebook] to embrace gaming so that this doesn't become a threat to their dominance," said Rob Enderle, principal analyst at the Enderle Group.
Gaming could deliver what many of Facebook's other ventures have failed to deliver — namely, a way to drive profits.
"It has been important," said Billy Pidgeon, independent videogame industry analyst.
"Besides revenue from advertising and marketing, games could be their next biggest source of revenue," he noted.
"As far as moneymaking apps on Facebook, it has been mostly games," Pidgeon told the E-Commerce Times. "It can make money with games — but there are a lot of buts. The big thing about the way games are integrated into Facebook is that it utilizes notifications and news feeds, and this hasn't been used carefully. When someone plays a game, this can go to the news feed, and that can be effective — but if it is overused, it can even annoy gamers."
More Social
The entire gaming sector hasn't seen the best year. Apart from a few high-profile games, the electronic entertainment industry has seen a decline. Social games have been as much a threat to the traditional console and PC market as any villain or nefarious monster the game developers could hope to create.
Even with traditional so-called hardcore games, it's the social interaction that has made many of them so popular.
"Social is really what drives one of the most successful long-term game successes in the market — World of Warcraft," Enderle told the E-Commerce Times. "That game is actually more about people interacting than it is game play, and Facebook seems to realize that one of the most powerful sustaining elements of gaming is this social interaction."