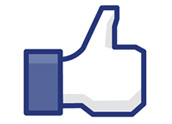 Facebook CEO Mark Zuckerberg on Tuesday launched Internet.org, a project with a goal no less lofty than to provide Internet access to everyone on the planet.
With other founding members including Ericsson, MediaTek, Nokia, Opera, Qualcomm and Samsung, the project aims to develop joint projects, share knowledge, and mobilize industry and governments to bring the world online.
"Today we connect more than 1.15 billion people each month, but as we started thinking about connecting the next 5 billion, we realized something important: The vast majority of people in the world don't have access to the Internet," Zuckerberg said.
The Plan
The Internet.org project will focus on three key areas in developing countries: Making access affordable; using data more efficiently; and helping businesses drive access.
Toward the first goal, partners will collaboratively develop and adopt technologies that make mobile connectivity more affordable and lower the cost of delivering data to people. Potential projects include creating lower-cost, higher-quality smartphones, and partnerships to more broadly deploy Internet access in underserved communities.
The second goal will see partners investing in tools that slash the amount of data required to use most apps and Internet experiences. These include data-compression tools, enhancing network capabilities, building systems to cache data efficiently and creating frameworks for apps to reduce data usage.
To help businesses drive access, meanwhile, partners will support the development of sustainable new business models and services. This includes testing new models that align incentives for mobile operators, device manufacturers, developers and other businesses to provide more affordable access. Partners will also work to enable more localized languages on mobile services.
'We Have a Lot to Contribute'
An emotional video, embedded above, includes a voice-over of excerpts from a speech made by the late President Kennedy to explain the project's premise.
"I am not referring to the absolute, infinite concept of universal peace and goodwill of which some fantasies and fanatics dream," the voice-over begins. "Let us focus instead on a more practical, more attainable peace. This will require a new effort, a new context for world discussions. It will require increased understanding, and increased understanding will require increased contact."
Opera joined the initiative "because we believe we have a lot to contribute to it," company spokesperson Falguni Bhatia told the E-Commerce Times. 'We are in the starting phase of the project [and] are still developing plans for this in collaboration with the other member companies."
Neither Facebook nor the other partners in the project responded to our request to comment for this story.
A Hungry World
Facebook's announcement comes on the heels of Google's Project Loon, a plan to bring Internet access to underserved communities through a global network of high-altitude balloons.
Perhaps neither company is being quite as altruistic as they paint themselves to be.
"They're not necessarily doing this out of the goodness of their hearts," Jim McGregor, principal analyst at Tirias Research, told the E-Commerce Times. "They're looking for eyeballs."
After all, Facebook — like Google — makes money through ads, and "this boils down to, the more eyes they have looking at ads, the more they can charge advertisers," McGregor continued. "That is not necessarily a bad thing; communities will benefit from this with access to financial and medical services."
Indeed. According to the latest published statistics, 870 million people in the world do not have enough to eat, according to the World Food Program. In America, meanwhile, 16 million kids are going hungry.