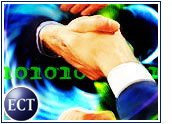 Electronic Data Systems (EDS), blasted last fall when its stock entered a free-fall from US$40 to $10 per share, continued to show signs of recovery Monday with the announcement that it has been awarded a multiyear contract by the U.S. Department of Housing and Urban Development (HUD).
"This is one of our largest U.S. government contracts to date," EDS U.S. Government Solutions vice president Onur Ozel told the E-Commerce Times. "It brings us back to our core business — that is IT infrastructure outsourcing."
That has been EDS's focus for over 40 years, he said. "And we believe the HUD contract is a solid demonstration of end-to-end IT outsourcing."
Under terms of the contract, which could be worth as much as $860 million, EDS will build for HUD a nationwide information technology infrastructure and will provide telecommunications services for some 18,000 users in more than 80 locations in the United States and its territories.
Worth $860 Million
The performance-based contract to build HUD Information Technology Services (HITS) has a one-year base period with up to 10 option years that would bring the value of the contract up to $860 million if all 10 options are exercised by HUD.
"This is the first time I've seen such a large contract awarded with only an annual commitment," John B. Jones, an analyst in the San Francisco office of the Soundview Technology Group, told the E-Commerce Times.
Nevertheless, Jones asserted that the EDS announcement "clearly demonstratesthat their federal business remains healthy."
End-to-End IT
The end-to-end IT services EDS will provide include: enterprise-wide data processing and management from mainframe down to desktop; information security; technology refresh; help desk; user support; disaster recovery; printing and distribution; local area and wide area networking; wireless; videoconferencing; and Web administration.
These offerings are expected to improve HUD's customer service and give the agency better real-time analytics to track and evaluate performance as well as customer satisfaction.
EDS Pleased
"We are very pleased to be selected by the Department of Housing and Urban Development for this critical program," EDS president for U.S. government solutions Al Edmonds said in a statement.
"The EDS HITS solution strategy was to build a simple, scalable solution that will allow HUD to maximize the value of its previous IT investments and also establish a modernized enterprise-wide system that will improve performance, increase customer satisfaction, reduce costs and provide extensive opportunities to small businesses to support the HITS program."
Because the contract is performance-based, the amount EDS can collect on the deal will depend on how well it meets the standands set by HUD. "This is a performance-based contract that will increase vendor accountability, which is part of President Bush's management agenda for federal agencies," HUD Assistant Secretary for Administration and CIO Vicker Meadows said in a statement.
Vendor Alliance
In its announcement, EDS also noted that it would be leveraging vendor relationships to support the HUD contract. "That brings out EDS's value in the marketplace," said EDS's Ozel.
"We are not married to one technology or one vendor," he said. "We are vendor neutral."
Because EDS has large global engagements, he added, it enjoys strong relationships with its vendors. Those relationships can result in cost savings for EDS. "We pass on those savings to our clients, and we intend to pass them on to HUD," he said.
Investors Happy
Investors appeared heartened by the EDS announcement, which drove up the company's stockprice 2.77 percent to $22.97.
Despite recent financial turbulence, EDS remains a quality company, according to Soundview's Jones. "I think some people confuse the share price of a company with the quality of its performance as a vendor."
He said winning this contract means that "EDS' reputation as a provider of technology hasn't been completely overshadowed by the financial challenges they've been dealing with."