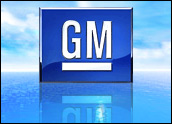 Struggling automaker General Motors handed out billions of dollars worth of information technology outsourcing contracts, with Electronic Data Systems seen as the big winner even as its revenue from GM continues to slide. IBM and Hewlett-Packard also sealed major, multi-year deals.
EDS, which was a GM subsidiary for several years before being spun off again, won the majority of the five-year contracts awarded by the car maker, securing about US$3.8 billion worth of work over that time span. With other work already in the pipeline, EDS said it will see as much as $1.4 billion in annual revenue from the automaker.
EDS has been providing IT outsourcing to GM since the 1980s and a 10-year contract signed in the mid-1990s was set to run out in June of this year. The companies said EDS' contracts call for it to handle technology in a number of areas, including product development, manufacturing, purchasing and supply chain management and for operating some mainframes, servers and desktops. EDS will also run part of the OnStar in-car wireless service.
"EDS continues to be a significant player at GM, and we look forward to continuing our 21-year relationship," said EDS Chairman and CEO Mike Jordan. "Our innovative approach has been designed to support GM's vision for a new IT outsourcing model."
HP said it landed $700 million worth of work from GM, with its services unit mainly responsible for managing most of GM's global engineering workstations, servers in the product development area and servers in GM's growing Asia Pacific region.
Big Blue said it secured contracts worth around $500 million over the five-year span, including deals to support applications within GM's Service and Parts operations as well as its manufacturing quality assurance systems. IBM will also help GM better integrate its existing IT infrastructure.
Overseas Winners
Smaller contracts were awarded as well, with Fuji Xerox landing a multi-million-dollar deal to integrate printing solutions and Capgemini tapped to supply strategic consulting services and project oversight for much of the work, GM said. In all, the automaker issued about $7.5 billion worth of contracts for the next five years and said it has earmarked $15 billion total to spend on outsourcing over the next decade.
The contracts are aimed at what GM bills as its "third-generation outsourcing model" that builds on earlier outsourcing work and further helps it streamline itself by turning more IT management over to third parties while also gaining benefits in terms of efficiency and productivity. GM said turning over responsibility for entire operations to outside firms enables it to spend less time managing IT suppliers as well.
GM also awarded a $300 million contract to India's Wipro, a software services firm that will focus on creating middleware products to enable GM's disparate systems to work together more effectively.
Wipro said it would hire as many as 1,000 new workers to focus on the GM contract, which will approximately double the current number of employees it has on the job.
Additional work will be outsourced by the vendors, with EDS, for example, planning to conduct contract work in South Korea, Brazil and elsewhere.
Changing Industry
EDS remains one of the top outsourcing firms, though IT vendors such as HP and IBM have taken contracts away from them in recent years. Its share of the GM pie has shrunk recently, however, while HP and others have gained ground by offering more specialized services.
In 2004, EDS sold off its software development business to a private equity firm, saying it would devote the $2 billion it raised in the sale and all of its energy on boosting its outsourcing business, which continues to grow along with the overall IT outsourcing industry.
The GM contracts highlight other changes in the industry, including some struggles to maintain growth at IBM, which saw enormous gains in its services business starting around 2002, but slower growth more recently.
GM and EDS both said the model they are following could become a standard in the industry for massive, global companies with complex systems.
By outsourcing, those companies can turn their attention to their core missions, a key idea for GM, which had a rough 2005 as consumers bought cars primarily when steep discounts were offered. Sales of larger, more profitable vehicles also slowed as gasoline prices surged, and as rival car makers gained market share.
The new model requires outsourcing firms to provide more comprehensive services as well, said Gartner analyst Lorrie Scardino.
Against that backdrop, EDS is still transforming after the sale of its software unit and the more recent decision to divest its A.T. Kearney consulting subsidiary.
EDS' competitors are forming "vertical, value-based and consulting-led businesses with global delivery capabilities that span system integration, application management and outsourcing," Scardino said. "EDS will face challenges in filling the value gap if it does not build such a model."
Going forward GM and other major companies will only contract with companies that can offer "total solutions to business problems," she added.