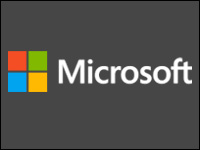 The European Commission will charge Microsoft for failing to comply with a 2009 ruling that had ordered the software giant to provide users in the European Union with a choice of Web browsers, the EU's antitrust chief said Thursday. The EC will likely levy a hefty fine on the company.
This is just the latest round in a battle that has been waged between the EC and Microsoft for more than a decade, costing the company more than 1 billion euros (US$1.28 billion) in fines. The EC opened its latest investigation into the matter in July and began drafting formal charges against the company this week.
Microsoft breached an agreement with the EU over rules that would allow users a choice of options, EU Competition Commissioner Joaquin Almunia reportedly alleged. This is the second time that Microsoft has failed to comply with an EU decision; if found guilty, it could eventually be penalized up to $7.5 billion.
That would represent about 10 percent of the company's revenue for the fiscal year that ended June 30. It would also eclipse the 1.05 euro ($1.36 billion) fine imposed in 2009 against U.S. chipmaker Intel, which is currently the largest ever in the EU to date.
Microsoft has maintained that a software glitch was to blame for the noncompliance. Online users of the Windows 7 service pack 1 did not see a browser ballot, but the problem was fixed in early July, according to reports.
The EC and Microsoft did not respond to our request for further details.
Showdown Redux
Given that Microsoft has traveled down this road before and has paid well in excess of a billion dollars in fines — along with untold sums in legal fees — the notion that the company deliberately failed to comply and then manufactured the software glitch as its defense seems dubious at best.
"If this were a decade ago, I'd say that Microsoft was gaming the system and betting the EU either wouldn't catch them or wouldn't do anything if they did," said Rob Enderle, principal analyst at the Enderle Group.
"However, over the last decade the EU schooled them in a process where they now recognize that a unit that is funded by the fines it levies and has little oversight is not a firm to focus on your revenues," he added.
"They were pretty happy that the EU seemed to be focusing more on Google and Apple," Enderle told the E-Commerce Times. "In addition, this feature was little used, so it didn't really do Microsoft any real damage. They are bleeding browser market share for other reasons."
Microsoft isn't the only company in the EU spotlight, of course — and it could very well be that the various players are pointing fingers and challenging investigators to go after the competition.
"Microsoft knows that Google is watching them closely," remarked Enderle, "and given Google appears to be in line for fines themselves, Google would clearly be interested in focusing the EU on Microsoft instead of them.
"I can't picture a scenario where Microsoft executives would authorize this," he continued. "However Microsoft is a complex company. To hold down costs, they have a massive focus on maintaining a common code base, and this feature isn't universal."
Browser Add-ons
On the other end of this issue is whether the fines actually justify the alleged failure on Microsoft's part to comply with the ruling. Microsoft has already lost its worldwide market share lead in browsers to Google's Chrome, which suggests that even if Microsoft did in fact make it difficult for users to choose another browser, they did so nevertheless. It really isn't that difficult to download a browser, and plenty of options exist.
"Software choices on hardware are becoming less and less of an issue," said Billy Pidgeon, senior analyst for M2 Research. "I can't see this continuing to become an issue. That type of a ruling on preloaded software on hardware will go away — it has to."
Another question is whether Microsoft is even the only one to blame, especially as the computer software maker doesn't even make or market computers.
"The computers are sold through different channels which put different software on it," added Pidgeon.
The fact that it was a service pack add-on that caused the problem only clouds the issue. Problems like this can come up with downloads, and it does appear that Microsoft has addressed the issue.
"With a massive focus on cost and high commonality, I can see how — by intent or accidentally — this feature could have been omitted from an image given to an international OEM, or left off because this OEM used the wrong image, but Microsoft typically takes the blame for this," said Enderle.
"Microsoft should just make this feature universal so the chances of this happening are eliminated and OEMs can go back to using a common international image," he suggested, "and then this mistake is likely not to recur."