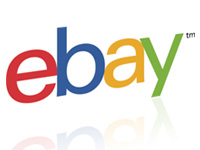 eBay on Thursday announced that it is acquiring payment startup Braintree for US$800 million in cash. eBay will combine Braintree, which provides technology for processing payments on the Web and mobile devices, with its PayPal payments division.
Braintree expects to process some $12 billion in payments this year for thousands of online and mobile commerce companies. Clients include Rovio, Uber, OpenTable, Fab, Airbnb, TaskRabbit and Heroku.
Of particular note is that this deal will give eBay access to Braintree's Venmo, an app that allows users to make payments on smartphones and tablet devices.
"Braintree is a perfect fit with PayPal," said eBay President and CEO John Donahoe, and will "add complementary talent and technology that we believe will help accelerate PayPal's global leadership in mobile payments.
"Together, we expect that PayPal and Braintree also will accelerate our leadership in supporting developers who are creating innovative solutions for next generation commerce startups," Donahoe added.
The transaction is expected to close late in the fourth quarter of this year. Neither eBay nor Braintree responded to our request for further details.
Mobile Synergy
With more than 120 million users, PayPal has dominated online payment services, but recently its growth has begun to slow, in part as a result of increased competition on mobile devices.
Given that more and more retailers and websites are placing increasing emphasis on mobile, "eBay's acquisition of Braintree is an excellent strategic move," Jordan McKee, an analyst at the Yankee Group, told the E-Commerce Times.
"There are a number of synergies that exist between Braintree and PayPal which will help both companies execute on their vision of making mobile commerce easier," McKee explained. "Braintree and PayPal are among the small pool of companies that actually 'get' payments.
"Braintree has an excellent suite of services but would have continued to face difficulties scaling on its own," he added. "PayPal will be a tremendous help in this respect."
Facebook this week announced a partnership with Braintree, among others, on a new autofill service that aims to simplify mobile purchases.
An Innovation Injection
PayPal and parent company eBay, of course, will benefit as well.
"PayPal gets a number of advantages," noted McKee. "It gets a fresh injection of innovation and skilled human capital, additional revenues generated by Braintree's merchants, and Venmo."
Venmo, in fact, "was likely one of the most attractive components of this deal for PayPal," McKee suggested. "In an age where payments are disappearing into apps, PayPal sees great value in a company like Braintree helping it to compete more effectively."
The Mobile Payment Space
Braintree, which will still be lead by its CEO, Bill Ready, will exist as a separate service within PayPal and will provide merchant accounts, payment gateway, billing and credit card storage.
"eBay's acquisition of Braintree complements the expansion of PayPal into the mobile payment space," said Jennifer Kent, a senior analyst at Parks Associates. "PayPal is well-positioned to capitalize on the growing mobile payments ecosystem, with high consumer awareness of and trust in the PayPal brand."
In fact, "Parks Associates' data from 1Q13 shows that 10 percent of smartphone users are currently using the PayPal app, and 60 percent are at least somewhat familiar with the app," Kent told the E-Commerce Times. "This makes the PayPal app the most widely used and best-known mobile payment app on the market."
'Sizable Implications'
PayPal already has a strong presence in mobile, where its projections show a payment volume of more than $20 billion this year. eBay could now get a bigger piece of that pie.
"By acquiring Braintree, including its mobile payment Venmo division, PayPal has just removed at least one mobile payment competitor from the market and is extending its lead over the rest of the pack," added Kent.
"This acquisition has sizable implications for the payments landscape in that PayPal's force and influence will continue to grow," concurred McKee. "PayPal undoubtedly sees mobile as the way of the future, and acquiring Braintree will help it to execute on that vision. Without question, PayPal will continue to be a force to be reckoned with in mobile payments."