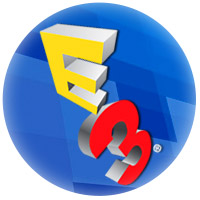 The annual Electronic Entertainment Expo, or E3, officially kicks off in Los Angeles on Tuesday, but the festivities already have begun with a number of press events leading up to the opening. The trade show for the video game industry regularly draws in game developers, retailers and journalists from around the world, and it provides gamers with a preview of upcoming titles.
As the show revs up, PlayStation 4 leads Xbox One in worldwide sales. With these systems well into their second year, Sony and Microsoft likely will utilize games to further console sales through 2015.
"Nintendo, meanwhile, continues to creep along," said independent game industry analyst Billy Pidgeon.
"It isn't clear even how much they expect to get this year; so the most disruptive thing that could happen would be price reductions from all the companies, as it could increase competition," he told the E-Commerce Times.
"As we enter the early saturation stage for the platform holders, we're expecting to see a lot of software announcements to continue the market's momentum," added Joost van Dreunen, cofounder and principal analyst at SuperData Research.
Microsoft's Move
Microsoft on Monday showed off a strong lineup of titles at its E3 press conference in Los Angeles, including a demo of its new Halo game.
It also trumpeted increased support from third-party developers.
"Microsoft already announced a price drop for its base model Xbox One, likely to stay competitive with the PS4," van Dreuen told the E-Commerce Times.
"We anticipate an emphasis on user-generated content, following the Minecraft acquisition last year, and the announcements of more free-to-play style games," he added.
Sony Cements Its Lead
Since the launch of the PlayStation 4 in November 2013, Sony has shipped some 34 million systems worldwide to just 20 million of Microsoft's Xbox One. Microsoft even lost its grip in the European market, where it has traditionally outpaced Sony consoles, according to IHS.
Sony's biggest hurdle may be maintaining its momentum as it reaches beyond the hardcore gamer audience, especially given Microsoft's price reduction.
"Sony is doing well in terms of install base, but we're worried that the financial difficulties that challenge the overall company may trickle into its first-party studios," said van Dreuen.
"Historically, we've arrived at the momentum in the hardware cycle where Sony announces a price drop or an upgrade device," he noted, "but considering the strength of its hardware sales, Sony may elect to do this at a later point, closer to the holiday season."
Nintendo Left Behind
With sales of just 14 million units worldwide for its Wii U system, which actually was released a year before the Xbox One or PlayStation 4, Nintendo finds itself in a very difficult place — and things aren't likely to improve following E3.
"Nintendo has a sparse lineup for this year, and we're not expecting much in the absence of any new Zelda announcements," said van Dreuen.
"The expansion of its Amiibo offering may be worthwhile — but this too faces a lot of competition from Skylanders and Disney Infinity," he suggested. "This may be a transitional year, as Nintendo enters the mobile games market with the DeNA partnership and reinvigorates its world championships."
About the Games
As consoles reach maturity and early system challenges are resolved, game developers can do much more to take advantage of their new features.
"The quality of output surrounding consoles only improves as the lifecycle goes on, so we'll be seeing better-produced games appearing with each passing year for quite some time yet," said Steve Bailey, senior analyst for games at IHS.
"Platform owners and developers alike are constantly refining and expanding their library capability and engine expertise, and as the addressable market grows, publishers can up the investment they direct into game creation," he told the E-Commerce Times.
"As we saw last generation, both Sony and Microsoft made great efforts to reposition the PS3 and Xbox 360 as more than just game consoles, helping to expand their life cycle and extend their relevance," Bailey added. "We'll see the same happen with PS4 and Xbox One, so repositioning these devices as multimedia boxes will become more important as the generation continues."
Hardware Advances
In the effort to win the set-top box battles, Sony and Microsoft might find that their biggest threats are not each other — they could be other companies that are eyeing the living room space.
"Amazon, Nintendo and Steam are all pushing ever-more-powerful alternatives, increasingly using cloud services — much like Netflix used streaming to take out DVDs and tapes, to relegate the old market to the Blockbuster dustbin of history," said Rob Enderle, principal analyst at the Enderle Group.
"Sony did buy OnLive, suggesting they plan to be the last one of the big three left standing, but Microsoft is run by the guy that ran Microsoft's cloud services — so I'd expect Microsoft's effort to be even more impressive," he told the E-Commerce Times.
That could leave Nintendo out, but Microsoft and Sony also could find themselves in dire straits if they don't adapt to the changing market. If this year's E3 indicates that more of the same is in the pipeline and that the companies are simply planning to continue along their well-worn paths, they eventually could fall by the wayside.
Microsoft and Sony "should be even more aggressively shifting to a cloud streaming model and more aggressively embracing mobile platforms that fit within their ecosystems," added Enderle. "Each is still too tied to the way things have been, and they aren't yet taking Amazon as seriously as they should be."