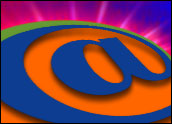 E-mail marketing has grown over time to become one of the most cost-effective methods of marketing used today. The ability to send large quantities of e-mail at almost no cost during the early days of e-mail marketing led to over saturation, deceitful practices and a bad reputation.
Because this industry is still very much in its infancy, government and regulatory organizations struggle to develop and enforce guidelines such as CAN-SPAM. Although these guidelines have been designed to protect the consumer, businesses that adhere to them will find it easier to reach their audience.
The ability to consistently deliver e-mail is one of the main issues e-mail marketers struggle with. Those who take the time to comply with CAN-SPAM and individual ISP guidelines find themselves alone more and more in the inbox.
Following the Rules
Producing consistent, predictable results at the push of a button is the dream of every marketer, but can only be accomplished by following some simple rules. Although an important step forward, the CAN-SPAM Act only provides a legal platform for e-mail marketing. There are many individual Internet service providers, as well as for-profit and non-profit institutions, that protect their customers fiercely. Cooperating with them, along with following their guidelines, will make the biggest difference.
Most of these guidelines are reasonable; some are even common sense and not included in any documentation. Others can be overly technical and tedious. Following these guidelines allows the list owners to deliver their messages and in turn reach their maximum ROI potential.
If you are marketing through e-mail, following are some of the best practices to ensure maximum results:
Subject Lines – Do not use deceptive subject lines. The subject line should pertain to the e-mail and be informative enough to encourage the reader to open it. The subject line shouldn't be too long, in all caps, or contain many exclamation marks or dollar signs. You should also steer away from using words such as "free," "guaranteed" or "approved" within your subject lines.
From Lines – From lines should clearly identify where the e-mail is coming from. It should be your company name, your name, or the advertiser's name. It should not be a marketing message or a sales pitch.
Creative – It is important to know what kind of e-mail message works best for your list. Most consumers respond better to HTML e-mails. Complicated e-mails can fail to render properly to some users, while overused creative may be blocked by the individual's Internet service provider. Text, although not blocked as often and completely supported by all the users of the Internet, is just not as appealing.
Opt-Out Method – An e-mail address or another Internet-based response mechanism, such as an opt-out link, must clearly be provided in order to allow a recipient to request that you not send any future e-mail messages to that address. This feature must remain active up to 30 days after the e-mail has been sent. These requests must be honored, and you must stop sending all e-mails to any address requesting removal within 10 business days of the request.
Sender Name and Mailing Address – The sender's name and a valid physical mailing address must be included with any and all mailings.
Advertisements – If you are mailing any type of advertisement, it must clearly be stated within the e-mail that it is an advertisement.
Suppression List – If any e-mail advertisement has been sent in the past, then there must be a suppression list of recipients requesting to never receive that advertisement again. This list must be compared to your list of e-mails to ensure that those individuals are removed and do not receive this advertisement again.
Sending Frequency – You should be consistent in the frequency with which you send your e-mails. You should determine a schedule and stick to it, whether it is once a day, once a week or once a month. The more consistent you are in your mailings, the more familiar your clients will become with receiving them.
Technical Compliance – There are already many technologies that exist to separate spam from legitimate e-mail. It is important to make sure your e-mail is being delivered with the proper configuration. This can include proper DNS topology and up-to-date e-mail software that implements common standards like Domain Keys.
Growing Your List – One of the most common fatal flaws in e-mail marketing is failing to properly collect data from consumers. This will inevitably lead to a high number of complaints that make reaching your audience nearly impossible, regardless of technical compliance. Effective branding and e-mail verification can ensure your data is clean and easy to maintain.
By following these guidelines and keeping the interests of the customers paramount, e-mail marketers can enjoy the benefits of responsible e-mail marketing.
---
Danielle Hickey
, is e-mail marketing campaign manger for
Global Resource Systems
, a leader in interactive marketing solutions.
John Dopazo
, CTO, also contributed to this article.
---