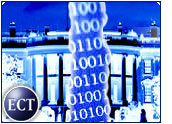 Aside from its obvious commercial potential, the greatest promise of e-commerce has always been its potential to be an all-inclusive forum. All of the interpersonal exchanges that seem to slight certain ethnic or minority groups offline were supposed to be less of a problem when doing business electronically, right?
Not so fast.
While it is true that personal bias may play less of a role in an online transaction, something much more pervasive has apparently taken its place.
Call it technological bias — and consider that before lower income population groups or minorities can participate in the new world of e-commerce, all citizens must have access to the technology.
Unwired Masses
While it would be a stretch to label e-commerce an elitist endeavor, it has nonetheless developed into a highly selective one.
Consider a new, informal poll from ABCNews.com that brings good news and bad. The good news: 37 percent of Americans have bought something via the Internet, a 10-point increase since this time last year.
Unfortunately, however, the poll also indicates that 56 percent of those who have bought something online have household incomes greater than US$50,000, while only 15 percent have household incomes below $25,000. Further, only 7 percent of respondents without a high school diploma have ever shopped online.
The more alarming finding may be that nearly four of every 10 white Americans have shopped online, while just over one in 10 black citizens have done so.
Warning Signs
News of the great digital divide has become so much static for most of us. That's a shame, especially since the future of online consumerism and the potential success of e-tailing relies heavily on enlisting the masses as patrons.
Think of it this way: How far would some of America's powerful retailers have come in their quest for commercial dominance without minority shoppers? Would Kmart, WalMart and Sears still be building new stores without the masses to support them?
Clearly not, and for those who doubt it, remember the recent announcements from BlueLight.com and Walmart.com that each will scale back its operations and essentially be absorbed into its parent company.
Those who pay attention to the evolution of e-commerce will recall industry observers who suggested keeping a keen eye on BlueLight.com and Walmart.com when they debuted. If they could make a go of it online, it was thought, it might mean both middle America and even disenfranchised citizens were signing on.
Local Disconnect
But Step 1 remains getting everybody wired. That appears to be a problem for any number of reasons. Exhibit A: New Orleans, Louisiana.
A few years ago, the beleaguered city school system somehow found the cash to buy computers for a number of local schools. The idea was to introduce kids to computer use and the Internet.
Today, some of those computers, in their original boxes, still sit in storage closets, while others have been stolen. Why? Because while there was money to buy the equipment, someone forgot to allot funds to wire the schools.
All of those potential future online consumers have yet to even sign on. Is New Orleans alone in its quagmire? Probably not.
Internet, Like Water
Still, it appears there is some light at the end of the tunnel, however dim. The citizens of Houston, Texas, for example, will undoubtedly benefit by the city's decision to provide its 1.8 million citizens with free e-mail service and access to word processing software.
The city's chief information officer, Denny Piper, said he believes these are services citizens should be provided with by city government, "like water and public works."
Further, in a city where an impressive 60 percent of the citizens are already wired in their homes, the public libraries have installed 470 computer terminals with Internet access.
International Effort
Meanwhile, participants at this summer's Group of Eight economic summit agreed on their intention to create an international panel to lessen the digital divide within and among nations.
Encouragingly, one goal is to enable would-be electronic entrepreneurs to bring their dream businesses online.
Are you listening, New Orleans?
A Wired World
Will the digital divide disappear one city at a time, or via a massive international undertaking designed to include challenged populations in the electronic revolution?
The answer to how it happens might not really matter — as long as it happens. What will ensure the real future of e-commerce is simply equal access to technology and information among all populations.
What do you think? Let's talk about it.

---
Note:
The opinions expressed by our columnists are their own and do not necessarily reflect the views of the E-Commerce Times or its management.
---